'Westworld' Star Angela Sarafyan on Nonverbal Acting & What's Next for Clementine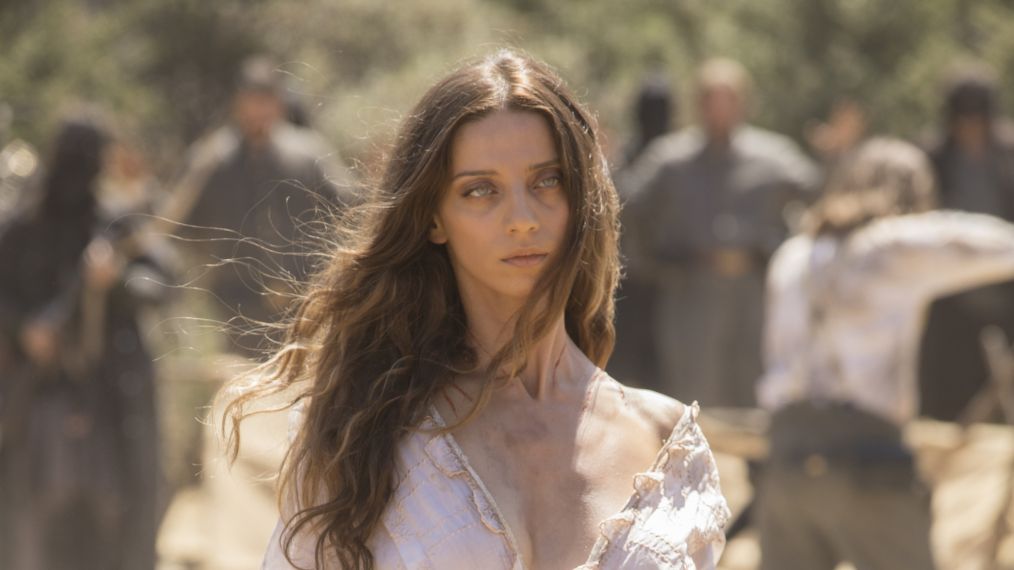 It was important to Westworld actress Angela Sarafyan that her character, rebellious host Clementine, had plenty of presence on-screen — despite not speaking a word thus far in Season 2.
To do so, Sarafyan sought guidance from acting icon Marlon Brando. "He would say, 'I want to eliminate words because words are actions. If I can say what I need to say without the words, I'd rather take the action,'" she tells TV Insider.
See Also
The scope of the world is expanded, and mysteries are unraveled in spectacular fashion, in 'Virtù e Fortuna.'
And so, she did. Or, rather, Clementine does as a newly-sentient host. She stares down her victims, emanating strength, power, control and thought — without uttering a single world.
This season, in an earlier timeline, you're playing the piano and wearing some contemporary clothes. Was that fun for you?
Sarafyan: That was really fun because I play the piano really in life, and I love that they incorporated that Clementine plays the piano. And I love that you kind of get to see her in all these different timelines, and that was really fun for me to kind of explore. 'Cause I think it all kind of fits together. I think there is a dreamlike quality to her, and I think that theme even works in the current timeline, which she's wearing the white tattered kind of angel of death look.
Is that how you see her, the angel of death? Or is she Dolores' [Evan Rachel Wood] thug? Or does she represent of a lot of the hosts that we don't see? I'm confused, not sure what's going on in this crazy rebellion.
I feel like she's more of an archetype. Like she represents a specific element of hosts that isn't seen, and so it's almost like the demise. It's just within the tragedy that happened to her, she found strength, and so this is the rebellion in her. So she, in a way, functions in this place of protecting her group. She protects and searches for freedom ultimately.
So she's protecting Dolores and Teddy [James Marsden]…
And herself. I think she's protecting the hosts. I thought this season what I got to do with Clementine was to do what they did in the old Westerns.
If you watch Once Upon a Time in the West, they don't talk that much. The conversations are without words. And I thought, you have these epic moments, like when I stand over Bernard. I thought, you know, there's this kind of compassion, maybe recognition, but the mission is I knock you over the head with this rifle. I love that I got to do that with her.
That's interesting because you'll see a camera go from one close-up to another, and you're just seeing the eyes and facial expressions. There doesn't need to be any dialogue because the story is all told in those shots.
And I remember an interview I read about with Marlon Brando. He would say, 'I want to eliminate words because words are actions. If I can say what I need to say without the words, I'd rather take the action.' He found words to be the falsest thing because you're speaking what someone else has written. He would say, 'If I can portray the role without the words, then I've done my job.' So I kind of took that idea on.
See Also
The organization is calling for all animals to be computer-generated.
Is it hard to get out of that zone when you get into it? Of being nonverbal?
I found it romantic, actually. I loved it. It was like a release. It was just kind of… I was a little worried. I wasn't sure if it would come across because I hadn't done that before where you have to act without words, but still say something. I didn't think that you should just stand there and be a zombie. It wasn't that. I think there's life happening. There's still a spark behind those eyes.
Is any of that Clementine programming left?
I think so. I mean I chose… I was hoping yes.
Anything else this season that was new to you? The physicality of it? You said you didn't want her to come across as a zombie. But what were you working on as far as her physicality because she moves differently.
She does, and I was thinking.. It was important for me that her grace was still intact. I thought that it was an interesting representation of being a woman and being strong and not having to be large to be strong. It was the element of still being feminine, yet you can still do so much. And I thought that was more powerful than seeming like I'm working hard. That's why I used ballet, and I specifically looked at 'The Dying Swan.'
See Also
Could all of these clues just be a coincidence?
You're a dancer…
I did dance. So I was watching 'The Dying Swan,' and I was actually watching Maya Plisetskaya (a Russian ballerina). She was amazing. I like the fluidity and the fragility in her movement. I thought, 'Use that quality in the movement, in the walks and the journey.'
Is there anything you're really eager to tell people about Clementine this season?

I think you'll see her in a very different light this season, and it won't be in how you expect her to be. And in the second half of the season, a lot might be revealed that you didn't know. I really enjoyed playing her.
Westworld, Sundays, 9/8c, HBO
Reporting by Kate Hahn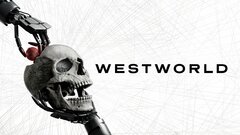 Powered by