'Westworld': HBO Responds to PETA's Criticism Over Elephant Use
On Monday, after Westworld premiered its third episode Sunday night, PETA blasted the show and HBO for featuring real elephants.
The animal rights organization claimed one of the elephants was from Have Trunk Will Travel, one of the last existing companies to provide the exotic animal for the entertainment industry. And supposedly, one of the elephants in the Westworld scene had been in a video in 2011 showing it being abused on the HTWT training compound.
PETA Manager of Animals in Film and Television Lauren Thomasson expressed her outrage to Casey Bloys, HBO president of programming, in a letter saying:
"All elephants used for TV and film are trained through domination and painful techniques, including the use of sharp metal bullhooks and electric prods. Many animals develop abnormal behavior and become unhealthy, depressed, or aggressive because of the mistreatment that they experience."
"Public opposition to the use of animals for entertainment is stronger than ever — evident from the closure of Ringling Bros. circus after 146 years of exploitation and the dozens of travel companies that have pulled elephant rides from their offerings."
She called for animals in the future to be computer-generated by the "cruelty-free CGI technology that exists today."
See Also
Could all of these clues just be a coincidence?
HBO responded to the criticism:
"All of the animals featured on HBO series are treated with the utmost care and respect for their health, safety and well-being. A certified animal safety representative from American Humane was present at all times during any animal action on the set of Westworld."
"The AHA has confirmed that the animals were well-treated, and the production received the designation of 'No Animals Were Harmed.' We are reviewing the circumstances related to archival training footage which included one of the elephants that appeared in the series. Of course, none of this video was shot during the production and does not in any way reflect practices on our sets."
Westworld, Sundays, 9/8c, HBO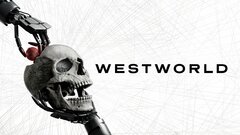 Powered by