'Mayans MC': 5 Things We Learned About 'Sons of Anarchy' Spinoff at ATX Festival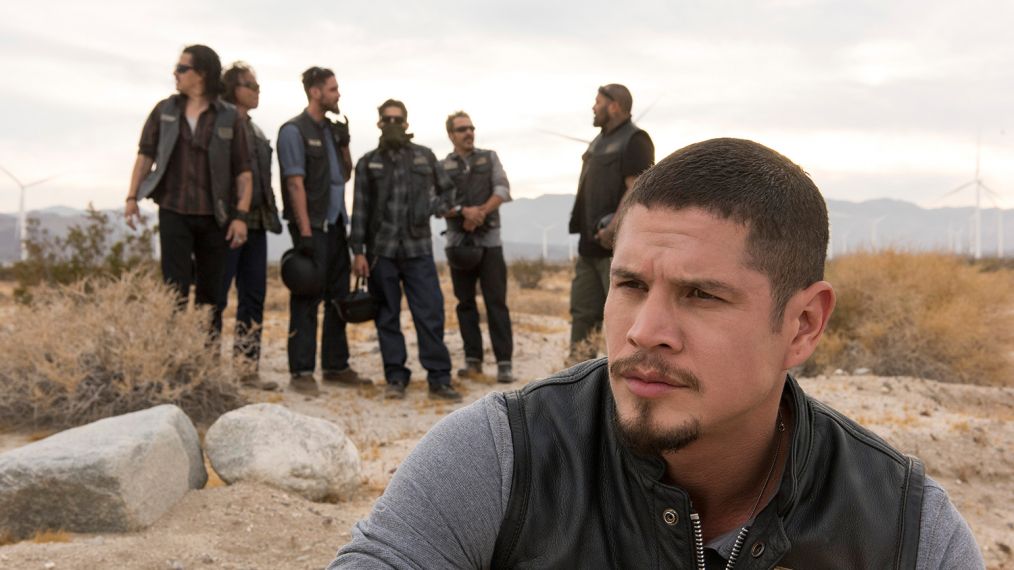 Much of the cast and crew from the upcoming FX Sons of Anarchy spinoff series, Mayans MC, took the stage on Friday night at the 2018 ATX Television Festival in Austin, Texas, to discuss the upcoming series.
Not only did the audience get to see the first 15 minutes of the premiere — which introduced J.D. Pardo as EZ Reyes and Edward James Olmos as Felipe Reyes — but co-creators and executive producers Kurt Sutter, Elgin James and Norberto Barba, spoke about how they they don't want Mayans to be the "Latino Sons of Anarchy."
Here's what we learned:
1.
The Mayans motorcycle club exists in present day Southern California, on the border of Mexico, in a world a few years after Jax Teller's (Charlie Hunnam) death.
The series will acknowledge what happened on the Sons series finale — "It sort of changed the fabric of Northern California and trickled down South," said Sutter.
Like Sons, this story is about a fictional MC, a fictional family, set in a fictional town but existing within the real world.
As Clayton Cardenas (his character is Angel Reyes) put it, "Different worlds, same universe."
2.
Sutter teased Emilio Rivera, who plays Marcus Alvarez, may not be the only Sons characters to appear on Mayans.
"We want to acknowledge where we came from and those fans, and then balance that with having a show that is original and different," explained Sutter.
Step up and ride. Mayans M.C. arrives this Fall on @FXNetworks. #MayansFX pic.twitter.com/Ylm1iDF66i

— Mayans MC (@MayansFX) May 29, 2018
3.
This cast has a unique background.
"The thing I love about this cast is they have more jail time than screen time," joked Sutter, who knew that "the white guy" in the room shouldn't be the one writing about Latino culture.
"It's a different f**king energy on set — the level of gratitude is great. When Elgin walked in, I wasn't the smartest guy in the room anymore," Sutter said.
He knew the show needed truth and authenticity which is why partnering with James was a no-brainer.
Gang life is about feeling "disregarded and diminished," James said. "You internalize that and you want a family and want to be seen. A gang is a group of f**ked up people looking for a family."
4.
"It's not a political show," insisted Sutter. But because of when and where this show takes place and who this show about, current issues in this political climate will indirectly influence the show.
"This is not a show that will deal head-on with those issues but it is a show that takes place on the border, and it's a politically charged, emotionally charged part of the world, and that will bleed into the storyline or else it won't be authentic," Sutter said.
Family meeting. #MayansFX #behindthescenes pic.twitter.com/o9MIMHiD62

— Mayans MC (@MayansFX) June 8, 2018
5.
James explained Mayans is about halfway through production with a Fall 2018 premiere date in mind.
The story is told from the perspective of young prospect EZ, who was headed down a very different road when in high school… why he deviates from college is yet to be revealed.
Pardo spoke about feeling the pressure about doing a spinoff that has such loyal and dedicated fans, "Everybody here puts in 200 percent we all believe in it," he said of the cast. "We honor Sons of Anarchy with our work and we want to take it to the next level to honor them."
Mayans MC, Series Premiere, Fall 2018, FX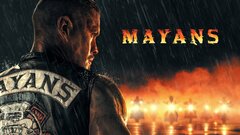 Powered by