'The Bachelorette' Episode 2: Becca Feels 'Sick' About One Guy (RECAP)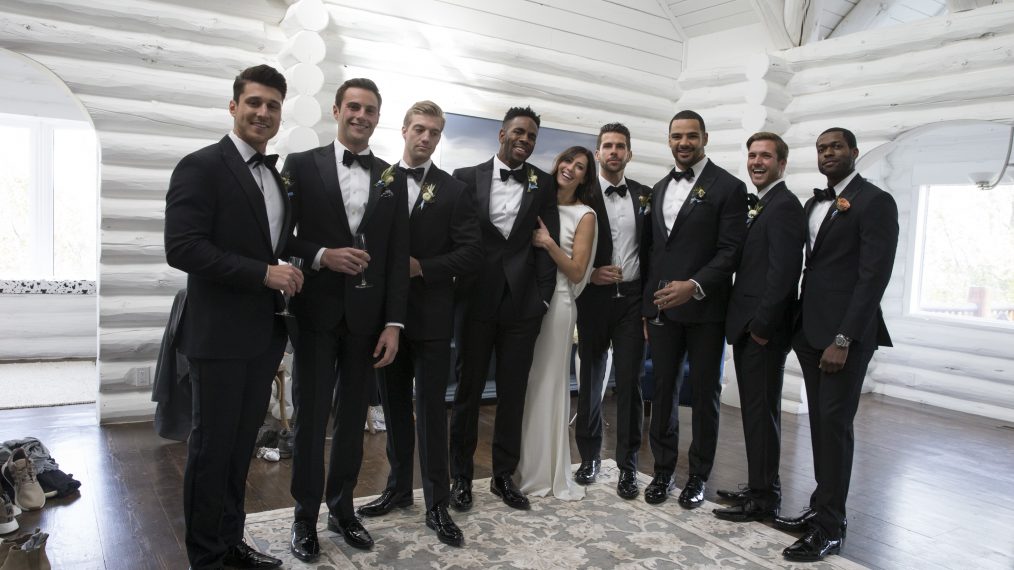 [SPOILER ALERT: This recap features spoilers from the Season 14, Episode 2 of The Bachelorette.]
Last week, Becca Kufrin's season of The Bachelorette officially kicked off, and now that the first rose ceremony of the season is behind her, it's time to get to know her contestants a little better — starting with the first dates of the season.
This week had a little bit of everything: appearances from former cast members, some drama, and even the first contestant fight.
See Also
Season 14 is all on Kufrin's terms.
And just in case you were wondering: yes, the shadow of Arie Luyendyk Jr. still hangs over us all as the season progresses, because this episode involved destroying a ton of his memorabilia used in the filming of The Bachelor. More on that later, though.
Here's everything you missed on The Bachelorette this week:
The First Group Date
Starting off strong with a group date, a few of Becca's guys were treated to champagne and a fancy makeover while she watched them change into tuxedos — don't worry, it was only a little awkward but there were a lot of abs.
Predictably, Jordan took the opportunity to let the whole room know yet again that he's a model. Thanks, dude. Noted.
Yes, he is! If you don't believe us ask Jordan's mirror. #TheBachelorette pic.twitter.com/n4xakwYyrk

— The Bachelorette (@BacheloretteABC) June 5, 2018
After they got all dolled up, the men had to get down and dirty in a muddy obstacle course filled with marriage clichés — with former Bachelorette couple Rachel Lindsay and Brian Abasolo on hand to help Becca judge their performance. Lincoln took the crown on that date, but unfortunately, his fellow contestants were sore losers.
Apparently, Lincoln's sexy accent and willingness to pull Becca aside for some one-on-one time with a group date royally pissed off the other guys, especially because he was gifted with a framed wedding photo of him and Becca as a memento of his win.
Connor ended up throwing the framed photo out into the pool… because that's a mature way of dealing with some guy getting more attention from a girl you literally just met. No red flags here or anything.
Lincoln told Becca what was going on, so Becca confronted Connor, and it's pretty clear she's not here for the drama. She basically told him she doesn't want to talk to him until she calms down. Good for you, girl.
Hell Hath No Fury Like A Woman Scorned
For her first one-on-one of the season, Becca and Blake met Chris Harrison at a warehouse filled with Arie's stuff from The Bachelor, including but not limited to the gray couch she was sitting on when Arie dumped her and a bunch of TVs playing their proposal from the finale.
She and Blake got to smash everything in the warehouse, and by the time they were done, Becca said she felt like she could really move on. Who wouldn't want to destroy her ex's stuff, especially when it ended so publicly?
Oh, and Lil Jon was there to narrate. Casual.
https://twitter.com/BacheloretteABC/status/1003801776519286789
The rest of their date went really well: they bonded over painful breakups, got choked up, Blake was rose-d, and a back alley make-out session ensued. Ain't love sweet?
Colton Has A Secret
While chatting with Garrett (yes, that Garrett), Colton revealed that he did date Tia from The Bachelor before the show — yikes.
When he got a chance to talk to Becca one-on-one, he came clean about their connection, and the fact that they're no longer together… but poor Becca got really emotional about it.
See Also
'I can't fault anyone for what they believe,' she says.
In fact, she kind of left him hanging after he shared that information with her, and there were tons of tears. Could Becca already be feeling that much of a connection with Colton?
Jordan 'Magic Mike-d' The Night
During the cocktail party, Jordan apparently wasn't cool with not being the center of attention, so he did the only logical thing someone can do in that situation: strip down to his underwear and parade around the mansion.
When he sat down to talk to Becca, he revealed that this was his way of living life on the edge "as a gentleman." Um, whatever you say, Jordan. Let's just say that if his goal was making an impression on Becca, he succeeded.
What say you, #BachelorNation? #TheBachelorette pic.twitter.com/LAQQdBW5D2

— The Bachelorette (@BacheloretteABC) June 5, 2018
Of course, the other guys were a bit salty about it — this is a catty bunch this season, isn't it? — but maybe they were just jealous. That's the emotion they were supposed to be feeling about this, right?
The Rose Ceremony
Given their emotional conversation, it was looking like Colton wasn't going to make it to next week's episode, but surprisingly enough, Becca decided to give him another chance.
And yes, despite his partial nudity, Jordan also got a rose. Thank god because he does make excellent TV.
See Also
Particularly frontrunner Garrett, who has 'liked' social media posts mocking the trans community, immigrants, and more.
So, who went home with a bare lapel? Trent, Rickey, and Alex (in tears).
According to the promo for next week's episode, there's football, smoochin', and more drama — involving Tia herself. Can't wait!
The Bachelorette, Mondays, 8/7c, ABC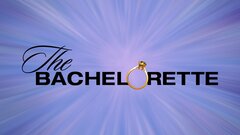 Powered by