Tom Arnold Says Roseanne Stopped Him From Dating Laurie Metcalf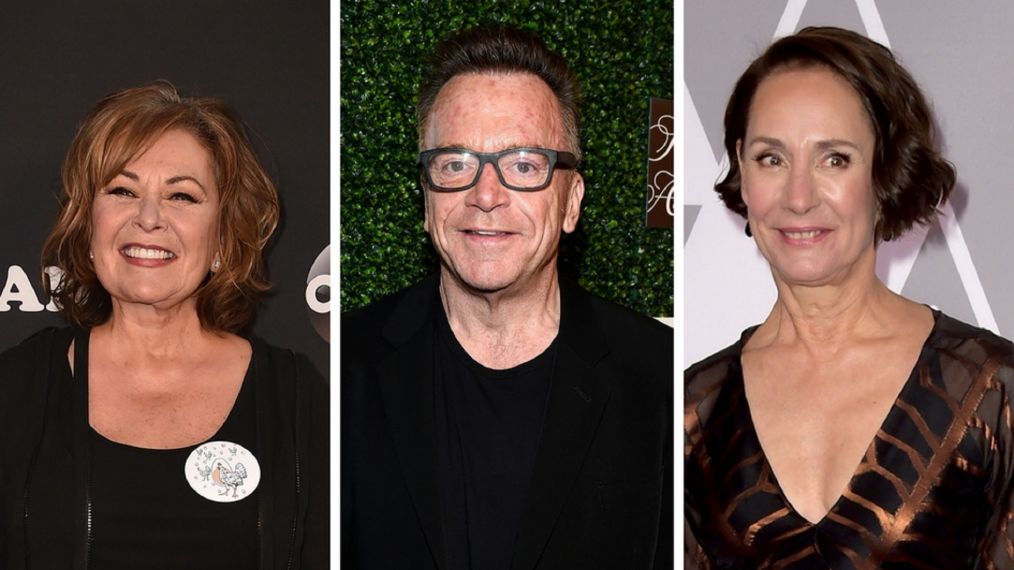 On the eve of the highly-anticipated Roseanne reboot premiere, Tom Arnold is speaking out about what he thinks of the new episodes and why others should give it a watch.
The former Roseanne writer, producer, actor, and husband of the titular star gave his two cents about the premiere in a column for The Hollywood Reporter. In the piece, Arnold copped to being a Laurie Metcalf superfan, and even admitted that he once was banned from dating her by ex-wife Roseanne Barr.
See Also
The stars also clued us in on where their characters are in the revival...but does Jackie have a job?
"One night, while partying during pilot week in 1988, Roseanne, who was in the front seat with Goodman, noticed me holding Laurie's hand in back," wrote Arnold. "The next morning she called me into her office and told me, 'Writers cannot date actors. That's a rule of show business.' Who was I to break a rule of show business?"
Who would have known? The actor continued to sing Metcalf's praises saying, "I'll full-on admit to Laurie Metcalf superfandom, personally and professionally."
And in terms of what Arnold thought of the new episodes, he chalks a lot of it up to Metcalf as he wrote, "Laurie is a tour de force. She could carry this show. She could carry every show ever."
See Also
The comedienne hasn't been shy about her support for Trump.
Arnold began on the show working as the "audience warm-up guy" during the 1988 pilot. Eventually he worked his way up the ranks by becoming a writer, then a producer as well as an actor on the show. Arnold played Arnie, and appeared in 20 episodes over the course of Seasons 2-5.
This new revelation is rather shocking considering he and Barr were married from 1990-1994. Despite Arnold's aversion to Barr, his conclusion of the show is as follows: "I figure if I can give the show another shot, maybe other people could too. Also, there's Laurie F—king Metcalf. I can face all kinds of past pain and humiliation with a smile on my face because I know Laurie Metcalf walks this earth."
Roseanne, Premiere, Tuesday, March 27, 8/7c, ABC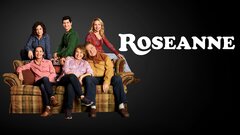 Powered by