'Lucifer' Lives One More Night, Memorial Day Specials Include HBO's John McCain Tribute & PBS's 'Going to War'
A selective critical checklist of notable Monday TV:
Lucifer (8/7c, Fox): The show may be history for now, but the supernatural mystery procedural has one more two-hour "bonus episode" for fans. In the first part, Lucifer (Tom Ellis) & Co. look into the murder of a child psychiatrist, which brings up troubling memories for Ella (Aimee Garcia). The second hour (directed by co-star Kevin Alejandro) sounds like a great way to go out, a fantasy narrated by God — voiced by American Gods author Neil Gaiman — in which Lucifer visits an alternate dimension where he never met Chloe (Lauren German) and where he is given the freedom of choice.
John McCain: For Whom the Bell Tolls (8/7c, HBO): This intimate portrait of the war hero-turned-politician is from Emmy-winning documentarian Peter Kunhardt, who was granted rare access to the Arizona senator after his diagnosis with brain cancer. The special features interviews from admiring rivals (Barack Obama and Joe Biden) and close friends including former Sen. Joe Lieberman.
Going to War (9/8c, PBS, check local listings at pbs.org): Acclaimed authors Sebastian Junger and Karl Marlantes (the latter featured prominently in Ken Burns' The Vietnam War) help explore the mental, physical and philosophical aspects of serving in war and the aftermath in a special well timed for Memorial Day.
Six (History, 10/9c): If you prefer your combat of the fictional variety, a second season of the popular military drama begins with the Navy SEAL unit, led by Joe "Bear" Graves (Barry Sloane), infiltrating hot spots to root out the terrorist network responsible for shooting their former team leader. Their mission, joined by CIA officer Gina Cline (Olivia Munn), takes them to the border of Russia for a confrontation that could spark a greater war.
Inside Monday TV: Becca Kufrin is ABC's new leading lady for a summer season of The Bachelorette (8/7c), where she's joined in the mansion by former Bachelorettes who help her prepare to meet 28 new suitors. Give me UnReal… Elizabeth Vargas investigates Cults and Extreme Belief in a new A&E docu-series (10/9c), opening with a look at the notorious NXIVM "self-help" group, alleged to be involved in sex trafficking… The season finale of National Geographic Channel's One Strange Rock (10/9c) brings astronaut Peggy Whitson back to her home planet after 665 days in space. That would give anyone perspective on our beloved terra firma.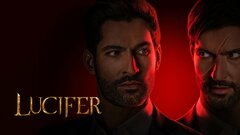 Lucifer
where to stream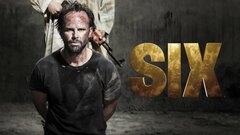 SIX
where to stream