'American Woman': Alicia Silverstone on Show's Message of Female Empowerment
She is American Woman, hear her roar!
This new comedy features Alicia Silverstone as Bonnie Nolan, a 1970s Los Angeles trophy wife who catches her husband, Steve (James Tupper), cheating.
Rather than accept her lot, Bonnie decides to go it alone as a single mom to their two daughters and, y'know, figure out pesky details like how to join the workforce along the way.
Silverstone takes us into the time warp.
Your character was inspired by the late mother of co–executive producer Kyle Richards, from Bravo's Real Housewives of Beverly Hills. Were you familiar?
Alicia Silverstone: When I went in expecting to meet someone named Kyle, I thought it was going to be a man. I kept looking around like, "Where's Kyle?" I had never seen her show!
Bonnie will get by with help from her friends, silver-spooned naif Kathleen (Mena Suvari) and ambitious career gal Diana (Jennifer Bartels)…
Those girls are going through their own struggles, and the three of them are like a family. They spend their time together shopping, drinking, sharing woes. I don't see my friends as much — it's impossible!
How will this journey of female empowerment unfold?
What makes Bonnie such a badass is that she doesn't even consider tomorrow — she has no job, no money, no skills, but she's gonna figure it out.
American Woman, Series Premiere, Thursday, June 7, 10/9c, Paramount Network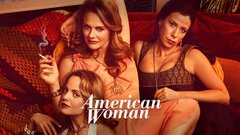 Powered by