What's Going On at Paramount Network?
Paramount Network's first year in existence has been, frankly, less than paramount. The cable network is losing another series, as parent company Viacom has decided to move the highly-anticipated First Wives Club series — starring Jill Scott, Ryan Michelle Bathe, and Michelle Bateau — to sibling BET. It's the latest in the long line of setbacks for this "flagship" brand.
The TV version of First Wives Club — a small-screen reboot of the 1996 film starring Diane Keaton, Bette Midler, and Goldie Hawn — was meant to kick off Paramount Network's dramedy night, but now network execs are reconsidering that theme for its Thursday programming, according to Deadline.
And First Wives Club isn't the only reboot to be diverted on the way to the Paramount Network screen. A TV version of the 1980s dark comedy film Heathers only aired seven of 10 filmed episodes of its first season, which ended this October. Two episodes had been cut and two others were condensed into the season finale, all because the plot of the high school-set series deals with gun violence, a lightning-rod topic in the national conversation at the moment.
And that chaos came after Paramount Network scheduled a March premiere for the show, then delayed it until July after the Parkland school shooting, then canceled it outright in June, then resurrected for a week-long marathon before Halloween. The finale introduced a new concept for Season 2, but a second outing seems unlikely since the finale only attracted 68,000 viewers.
On social media, Heathers showrunner Jason Micallef apologized to fans "for all the drama" and then seemingly shaded his Paramount Network overlords. "We simply make the donuts and don't really have any say in how the donut store is run," he wrote, per The Washington Post. "And unfortunately, sometimes donut stores are run poorly."
If Heathers is canceled, it'll join other Paramount Network failures like the Alicia Silverstone comedy American Woman, which was originally slated for TV Land, and the Melissa McCarthy-produced comedy Nobodies, which moved to Paramount from TV Land for its second season.
Meanwhile, the drama extends to the channel's corporate parent, too. Longtime Viacom executive and Paramount Network president Kevin Kay was "pushed out" in October as the company restructured its TV brands, according to The Hollywood Reporter.
The news isn't all bad, though. The drama Yellowstone proved to be a big hit for the rebranded network, thanks in no small part to the talent of star Kevin Costner and co-creator Taylor Sheridan, screenwriter of Sicario and Hell or High Water. The miniseries Waco, meanwhile, earned three Emmy nominations this year, including one for actor John Leguizamo.
And the reality competition Lip Sync Battle continues to churn out YouTube-friendly performances. Plus, Paramount has also inherited TV Land's Younger, a Sutton Foster rom-com that was a critical and commercial success for its first five seasons.
So yes, Paramount Network has had a challenging time finding its footing this year. Arguably, it's been trying to find its footing for the past 35 years. (It started out as The Nashville Network in 1983, then became The National Network, then The New TNN, then Spike TV, then just Spike.)
If Yellowstone and Younger can keep Paramount Network afloat while it gains traction, though, this particular donut shop might be a success after all.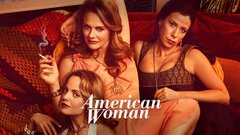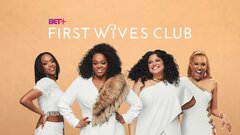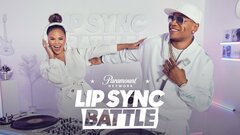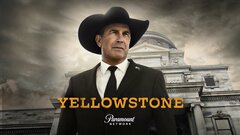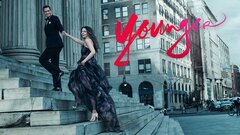 Younger
where to stream