A 'Big Bang' Wedding, a 'Grey's' Crisis, 'Mom' 2-Part Finale, Netflix Plays It 'Safe'
A selective critical checklist of notable Thursday TV:
The Big Bang Theory (8/7c, CBS): The event fans have long been waiting for—and of which Penny (Kaley Cuoco) admits, "A lot of people thought this would never come"—has finally arrived in the 11th season finale, with the wedding of Sheldon (Jim Parsons) and Amy (Mayim Bialik). It's an all-star affair, with Laurie Metcalf (moonlighting from her reprise role on Roseanne) returning as Sheldon's mom, Jerry O'Connell back as brother Georgie, joining Amy's parents, a comically mismatched duo of Kathy Bates and Teller (of Penn and Teller, whose silent act is good for a few laughs). Wil Wheaton puts aside his enmity for Sheldon to attend, but he's upstaged by a bigger name in the sci-fi galaxy: Mark Hamill. It's all so sweetly funny that you may find yourself getting choked up along with some of the attendees.
Followed by the first-season finale of the successful spinoff/prequel Young Sheldon (8:30/7:30c, CBS), which presents a romantic triangle for Meemaw (the wonderful Annie Potts), who's juggling two suitors: furniture salesman Ira Rosenbloom (Richard Kind) and Sheldon's mentor, a surprisingly randy Dr. John Sturgis (Wallace Shawn). No surprise which one little Sheldon (Iain Armitage) is rooting for, although Meemaw warns him against meddling in her love life. The result: an origin story for one of Big Bang's most enduring running jokes.
Grey's Anatomy (8/7c, ABC): With only one more episode to go in the 14th season, the stage is set for the departure of two long-time regulars: Sarah Drew as the often annoying (though lately endearing) April Kepner, and Jessica Capshaw as the awesome Arizona Robbins. It looks especially grim for April, whose serious injury has been teased in ABC promos, a crisis that causes some soul-searching among her fellow doctors at Grey Sloan Memorial — emphasis on memorial? And Arizona learns of an exciting opportunity when Dr. Nicole Herman (Geena Davis) makes a return visit to the hospital. Expect some tearful farewells before it's all over.
Harlan Coben's Safe (streaming on Netflix): Half-baked yet also overheated, this ludicrous and painfully ordinary thriller from the best-selling author stars Dexter's Michael C. Hall (adopting a British accent in a reversal of TV's usual practice) as Tom, a widowed suburban surgeon in a gated community — the title is a play on "safe as houses" — who shifts into amateur detective mode when his surly teenage daughter goes missing. "No one knows anyone, not really," opines the detective (Amanda Abbington) guiding Dr. Tom through a maze of neighborhood secrets and cover-ups, many of which you can see coming.
Mom (9/8c, CBS): It's not exactly a happy pre-Mother's Day outing for Bonnie (Allison Janney) and Christy (Anna Faris) in back-to-back episodes that wrap the hard-luck sitcom's fifth season. In the first, Bonnie ends up on jail when they go to a spa, and in the season finale, Bonnie worries about her daughter when Christy falls back into some old addictive habits.
Motherland (streaming weekly on Sundance Now): Perhaps more suited to this weekend's holiday is a British comedy import co-created/written by Catastrophe's Sharon Horgan. Anna Maxwell Martin (The Bletchley Circle) stars as Julia, an overwhelmed working mom who reluctantly finds herself in the competitive company of "Alpha Moms" including Queen Bee Amanda (Lucy Punch) and Kevin (Paul Ready), a gung-ho Mr. Mom.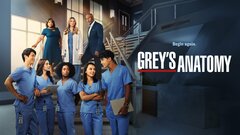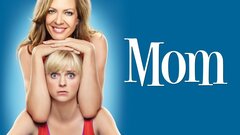 Mom
where to stream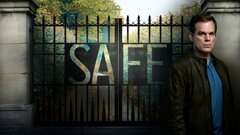 Safe
where to stream