Abby Says Goodbye to 'NCIS,' One Last 'Middle' Mother's Day, More 'black-ish' Marital Strife
A selective critical checklist of notable Tuesday TV:
NCIS (8/7c, CBS): Parting will be sweet sorrow — though actual mourning would be unacceptable — for the hit procedural's legion of fans when Pauley Perrette, beloved for 15 seasons as forensic specialist and lab geek extraordinaire Abby Sciuto, becomes the latest original cast member to make an exit. She was apparently shot in last week's cliffhanger, with teasers of a hospital vigil for her final hour. So maybe not the happiest of endings for a character who deserves better, but killing her off would be hard to forgive. While her life hangs in the balance, the rest of the team tries to figure out who in their files would have such a deadly grudge against her.
The Middle (8:30/7:30c, ABC): Overdue a truly satisfying Mother's Day gift after all these years, Frankie (Patricia Heaton) could score a trip to London for the royal wedding—but only if Sue (Eden Sher) and Brick (Atticus Shaffer) win a trivia contest. In a subplot setting up the series finale in just two weeks, Axl (Charlie McDermott) is presented with a possibly life-changing job interview.
black-ish (9/8c): It was only a matter of time before the kids got wise to the strain in their parents' marriage. With Junior's (Marcus Scribner) high-school graduation looming, the younger Johnsons come to grips with the new domestic situation when Dre (Anthony Anderson) and Bow (Tracee Ellis Ross) try "nesting," which involves living at home separately to give the other spouse some space. This storyline can be painful to watch, but is also one of the more realistic depictions of a marriage in crisis.
As opposed to the Divorce Lite sitcom that follows, Splitting Up Together (9:30/8:30c), featuring guest star Fred Armisen as a school psychiatrist to whom the couple's daughter Mae (Olivia Keville) has been confiding her feelings that mom (Jenna Fischer) and Martin (Oliver Hudson) aren't acting all that divorced after all.
Genius: Picasso (10/9c, National Geographic Channel): T.R. Knight gives a memorably poignant performance as poet Max Jacob, a close friend of young Picasso (Alex Rich) during his formative years, when the painter is feverishly trying to develop a new and distinct style of his own. Flash forward to 1944 when Jacob is arrested by the Gestapo during the Nazi occupation of Paris, presenting a moral quandary for the adult artist (Antonio Banderas).
Inside Tuesday TV: Having caused a stir with his documentary The Problem With Apu, highly critical of the iconic Simpsons character, comedian Hari Kondabolu takes his politically charged act to the stand-up stage in the Netflix special Hari Kondabolu: Warn Your Relatives. … Grey's Anatomy's James Pickens Jr. guests on ABC's Roseanne (8/7c) in an episode more focused than usual on military veteran D.J. (Michael Fishman) and daughter Mary (Jayden Rey), who have to use a neighbor's Internet connection to Skype with Mary's mom, Geena (Jahmela Biggs), in Afghanistan. … CBS's Bull (9/8c) ends its second season with an especially tricky case involving a client whose conviction for murder could be overtuned with new evidence—but how to present it during the penalty phase? … Another timely episode of PBS's Frontline (10/9c, check local listings at pbs.org) investigates "Myanmar's Killing Fields," a comprehensive account of Myanmar's military campaign targeting the Rohingya Muslim minority, described by a United Nations commissioner as "a textbook case of ethnic cleansing."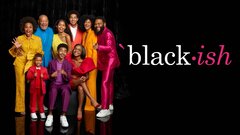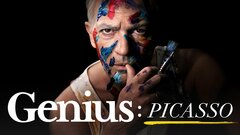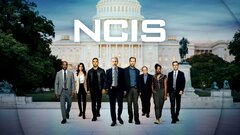 NCIS
where to stream