Aisha Tyler to Host 'Dietland' Companion Talk Show for AMC
Aisha Tyler exited as one of the hosts of The Talk earlier this year, but the TV personality will soon be back in front of the camera.
She's hosting her own show, Unapologetic with Aisha Tyler, on AMC. The "unscripted series will air live on Mondays beginning June 4 immediately following episodes of AMC's new original series Dietland," according to a press release.
See Also
The actress returns for her first role after CBS's 'The Good Wife.'
"Unlike a conventional after show confined to the companion series itself, Unapologetic will feature Tyler leading a topical discussion around the broader, female-centric issues and themes that Dietland explores," the release continued.
Plus, Tyler's show will feature everyone from series actors and producers, to relevant journalists, writers, and comedians.
"The issues of identity, sexuality, body image and self-actualization raised in Dietland are more urgent than ever. Our dynamic, rapidly evolving cultural climate demands a frank, no-holds-barred exchange about the ideas and questions raised by the book and series, and the real-world events and issues women face every day," Tyler said in the release.
"I'm looking forward to expanding the #metoo conversation in funny, honest and engaging ways. It's about time," she added.
Dietland, Series Premiere, Monday, June 4, 9/8c, AMC
Unapologetic with Aisha Tyler, Premiere Episode, Monday, June 4, 11/10c, AMC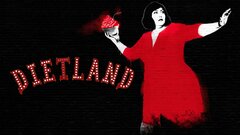 Powered by