Elizabeth Vargas Reveals What Her New Series 'A&E Investigates' Will Cover
On Friday, May 25, 20/20 will do "something special" for longtime co-anchor Elizabeth Vargas.
You can call it a going-away party (10/9c, ABC). After 22 years at ABC (14 with the newsmagazine), the Emmy and Peabody Award–winning veteran journalist heads to A&E, where she'll work under their new primetime banner, A&E Investigates.
See Also
May will be her last month.
You've done hundreds of stories on 20/20. Do you have a favorite?
Elizabeth Vargas: The story I did a few months ago about Nathaniel Newman, who was born with a craniofacial disorder, similar to the character in the book and movie Wonder. It was a story I pitched, co-produced, wrote and obviously anchored and reported. We spent two-and-a-half years following this boy and his family and they're the most extraordinary people I've had to privilege to report on. We got an amazing reaction to it.
Why did you decide to leave ABC News?
The chance to front A&E Investigates was just an exceptional opportunity. This entails the kind of long-form reporting that I've been increasingly doing at ABC News, and I get to do a lot more of it with A&E. You can uncover things by spending more time on a story that are impossible to get in a one-week turnaround or even a month.
See Also
Done with 'American Crime Story' and 'Making a Murderer'? Try these next.
Tell us about your first two A&E shows.
They're the first in a nine-part series called Cults and Extreme Beliefs (premieres Monday, May 28, 10/9c). Each episode centers on a person who recently left the group we focus on.
Our premiere looks at the [so-called "self-help"] NXIVM ring that made headlines when leader Keith Raniere and actress Allison Mack, a high-ranking member, were indicted for sex trafficking. We talk to Sarah Edmondson, who feels enormous regret that she recruited so many people into NXIVM and we follow her as she reaches out to some of them.
And the second episode?
It's about an apocalyptic cult called Twelve Tribes. Our contact is a woman born into the group, cut off from the outside world. She now helps people to escape.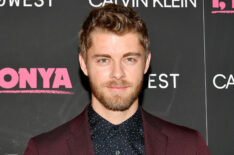 See Also
Plus, 'Whiskey Cavalier,' 'The Righteous Gemstones,' and more pilot news.
What have you learned about these insular communities?
That many of those involved are bright, well-meaning and incredibly altruistic. Some of these groups exist alongside modern society, with no one noticing. For instance, we profile the Jehovah's Witnesses, which has a history of protecting alleged child molesters because they don't believe in going to the police.
What other topics are you covering?
We have a two-hour special about the Casey Anthony murder case (airing May 28). I'm interviewing Casey's parents on the 10-year anniversary [of their granddaughter Caylee's death]. One of them believes Casey is guilty of murder; the other one does not. They're tied together but at each other's throats.
Will everything be about true crime?
We're talking about other types of projects as well. A&E Investigates can apply to anything!