Elizabeth Vargas Leaving ABC News After Two Decades
Elizabeth Vargas, who has served as the longtime co-host of ABC News' 20/20, is parting with the network after over two decades with the company.
The surprising announcement was made on Friday by the President of ABC News, James Goldston, in a memo to staff. "[Elizabeth Vargas] has decided to leave ABC News at the end of the newsmagazine's 40th season in May to pursue new ventures," he wrote.
"One of the best broadcasters in our business, Elizabeth holds an historic place at ABC. She is only the second woman ever to serve as coanchor of 20/20. She moved into that role — a daunting assignment to follow in the footsteps of our legendary Barbara Walters – with true determination to tell the stories from around the globe that explore important issues in depth and tap into significant moments in our culture," Goldston continued.
During her time at ABC News, Vargas has co-anchored World News Tonight (with David Muir) and World News Tonight Sunday. The 55-year-old journalist has also co-hosted Good Morning America.
Vargas also released her own statement about her departure. She wrote:
To my 20/20 family,
I want you to hear some news about me, from me. I will be leaving ABC News, and 20/20 at the end of this historic 40th season. It has been a profound privilege to be the anchor of 20/20 for 14 years, and a true honor to work with each and every one of you. I am incredibly lucky to work alongside the very best in the business: the producers, editors, writers on this show, and the enormous team working every week to get our show on the air. I am so very proud of the stories we have told together.
I am sorry only to have to share this news with you as we celebrate the holidays. I had hoped to make this announcement after the first of the year.
This is not goodbye – I will be here through May, and cannot wait to do more work with all you in the months ahead.
Have a happy holiday with your families, and I will see you next year.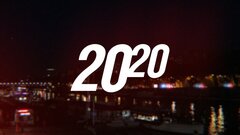 20/20
where to stream
Powered by