Will Lieutenant Severide & Renee Reignite on 'Chicago Fire'? The Cast Weighs In
As any fan of Chicago Fire can attest, House 51's Lt. Kelly Severide (Taylor Kinney) has had his fair share of romantic entanglements. Some ended tragically — RIP, Nurse Anna (Charlotte Sullivan) — others more amicably, like his parting from Las Vegas bride Brittany Baker (Serinda Swan). But the most bittersweet breakup of all has to be his split from Renee Royce (Sarah Shahi), the beguiling attorney kicked to the curb when Severide discovered that her unborn baby wasn't his but actually the result of a one-night stand. (Ouch.)
Half a decade has passed since that particular heartache, so imagine Severide's surprise when Renee suddenly turns up at the station in the May 3 episode. (Shahi's appearance is the first in a three-part arc that concludes with a two-hour finale on May 10.) Ostensibly, she's there to seek his expertise on a fire-safety case — but it doesn't take long for smoldering embers to be stoked. Says Shahi, "Renee sees an opportunity to rekindle their romance."
See Also
The 'Bosch' star breaks down his out-of-character guest spot.
According to executive producer Derek Haas, it was high time to revisit this pair's unfinished business. He learned Shahi had a window of availability after wrapping her upcoming NBC drama Reverie (premiering May 30), and he pounced. "Prior to Renee spinning out, they had a great story," Haas says. "We want to recapture that, as well as play into the trouble the audience expects."
For Shahi, too, the encore was a no-brainer. "There's been a flame burning in my mind to go back," she says. "I knew if there was a way to return, I'd jump!"
Especially since it meant another chance to work with Kinney. "Taylor is beautiful inside as well as out — it's impossible to have a purely platonic scene with him," says the married mother of three with a laugh. Kinney confirms their chemistry has indeed held up. "I said to Sarah, 'It's like you never left!'" he recalls. "You don't get that with many actors."
Of course, the duo will have one very statuesque hurdle in their way: Severide's current squeeze, fellow firefighter Stella Kidd (Miranda Rae Mayo). "Even though she tries to be supportive, Stella is obviously not excited about Renee's return," Kinney says. That won't deter Renee. Adds Shahi, "Stella is absolutely gorgeous, but Renee will put up a good fight."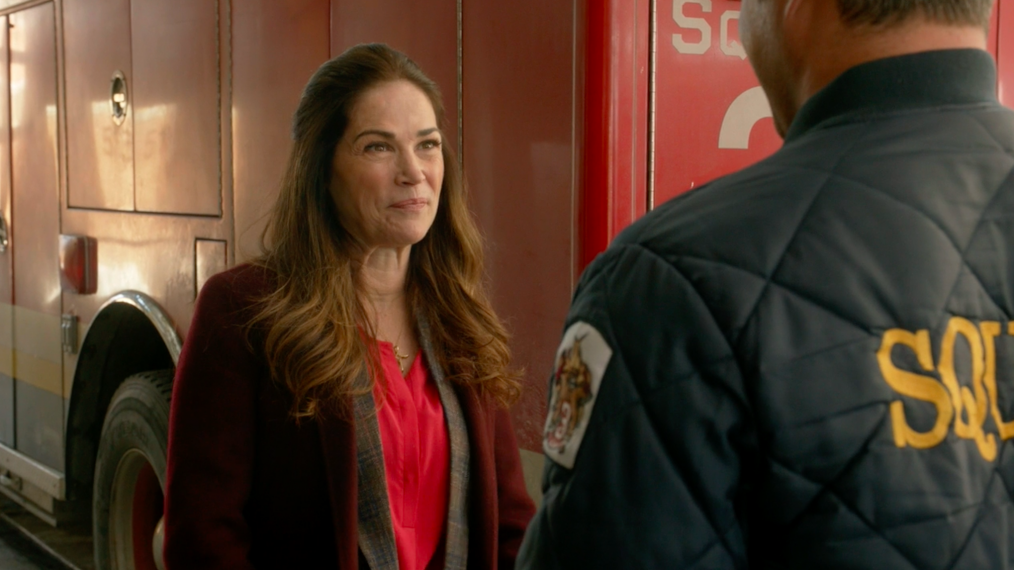 See Also
The 'NYPD Blue' alum stops by the Windy City in Thursday's episode.
Among the weapons in Renee's arsenal is Severide's instant rapport with her son, Nicholas (Cade Lappin). "There are a lot of Jerry Maguire–style scenes with the three characters," Shahi says. The familial connection has the potential to stir up all kinds of complicated feelings.
"It's a bit emotionally loaded for Severide," Kinney acknowledges. "There's the thought of what could have been." And perhaps what could be again.
Chicago Fire, Thursdays, 10/9c, NBC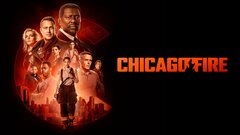 Powered by