'Famous In Love' Star Keith Powers Teases More of Jordan's Secrets Coming Out
The new season of Famous In Love is only a few episodes in and there's been no shortage of drama — especially for Jordan Wilder, played by the talented Keith Powers.
Last season, Jordan was caught up in a steamy fling with best friend Rainer's (Carter Jenkins) mom, Nina (Perrey Reeves), and at long last, the affair has come to light. So what does this mean for Jordan?
"He'll have to face the demons on an Oscar run that's really important for his career, so it's a lot to deal with," Powers tells TV Insider of the fallout from his May-December romance. "Jordan will do anything in his power to make sure Rainer to forgives him," he adds.
But the affair with Nina isn't the only thing Jordan wasn't telling the truth about — he's lied about his age and background. With those secrets, Powers teases "it won't be revealed how [viewers] think. Everything has a twist and turn behind it. So it'll definitely be — it won't be expected."
Nina has a lot of leverage against Jordan, but could she actually harm him? "[Nina] has a special place in her heart for [Jordan], but you never know what she would do to protect her name," hints Powers.
On a brighter note, there could be new love blossoming between Jordan and Marisol (Janis Valdez), who works at a local kids program. She's certainly captured his attention with her genuine personality.
"He definitely saw something in Marisol that he's never seen in anyone else, they just relate to each other on a different level. Besides Tangey and Nina — Jordan could date whoever he wanted because of who he is. At the same time, Marisol is even more grounded… So it's going to get real interesting."
Meanwhile, the 25-year-old shared what he hopes to see for his character in the future, saying, "I just hope to see him finding a way to live life happily besides acting, and finding other things that make him happy."
Though the show exudes drama, the mood on-set is much lighter. Of his castmates, Powers details that Georgie Flores, who plays Cassie, and Niki Koss, who plays Alexis, are always pulling pranks on him. "Georgie and Niki are both hilarious, Carter is too… Georgie and Niki always scare me coming out of my trailer. They always set up evil pranks," he laughs.
And because the show is set in Hollywood, you just know there will be more famous guest stars. Rapper-actor Romeo Miller has a recurring role this season and Fifth Harmony's Ally Brook made a cameo as herself. "You'll definitely see more," promises Powers.
Powers, who has also appeared in Straight Outta Compton and MTV's Faking It, has high hopes for his future. He shares that he'd like to someday work with directors like the Oscar-nominated Ava DuVernay and Black Panther's Ryan Coogler. When Powers isn't busy filming, he says he's enjoying shows like Game of Thrones, Star, Grown-ish, and Atlanta.
Famous In Love, Wednesdays, 8/7c, Freeform.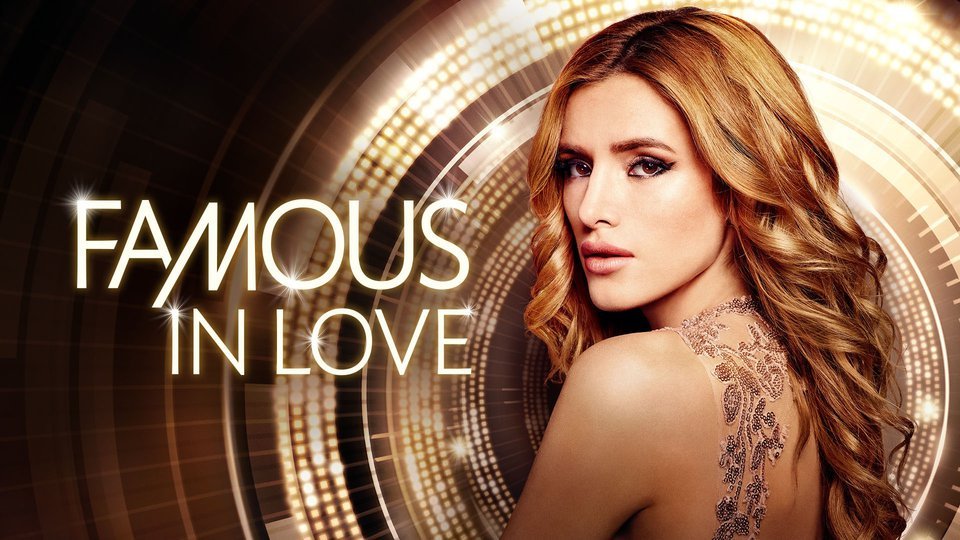 Powered by