Freeform Officially Cancels 'Famous in Love' After 2 Seasons (UPDATE)
UPDATED (6/29/18):
After days of speculation, Freeform has officially canceled the Bella Thorne-starring series,Famous in Love.
The show, which debuted in spring of 2017, returned for a second season earlier this year. Helmed by Pretty Little Liars showrunner I. Marlene King, the show was axed by the network Friday after rumors of its demise popped up earlier in the week.
Earlier Friday, King posted about the show on her Twitter page.
I am in total awe of our @FamousInLoveTV fans. You fill my heart with so much joy. Thank you. ❤️❤️❤️

— I. Marlene King (@imarleneking) June 29, 2018
The network released a statement about the cancellation, saying:
"We are proud to have had the opportunity to air Famous In Love. After many discussions we have made the difficult decision not to renew the show for a third season," they said. "We want to thank our colleagues at Warner Horizon and our incredible producers, writers, cast and crew, especially Marlene King, for their creativity, hard work and dedication."
ORIGINAL STORY (6/27/18):
It appears that Bella Thorne's Freeform show Famous in Love is in danger of being canceled.
After previous reports made on Twitter saying that the show was canceled, Entertainment Weekly revealed that the show may still have a chance. "No decision has been made at this time," the network told EW.
The series, created by Pretty Little Liars showrunner Marlene King, follows Thorne's character Paige as she's thrust from obscurity into the spotlight after landing a dream movie role.
See Also
Thorne plays Paige Townsen in the new Freeform series 'Famous in Love' from 'Pretty Little Liars' executive producer I. Marlene King.
Early reports made by The Hollywood Reporter had sources saying, "Freeform initially wanted to do a third season of the expensive series from producers Warner Horizon Scripted Television but asked streaming partner Hulu — which has SVOD rights to the drama — for a larger contribution. "
In the meantime, the cast reacted to the initial buzz that the show was given the boot by Freeform. Bella Thorne's reaction via Twitter implied that she had little idea that something like this would happen:
If this is how I find out our show is canceled..I'm going to be so upset. Very hurtful freeform. I woulda liked a phone call maybe. https://t.co/B6Q5BX8hkt

— BITCHIMBELLATHORNE (@bellathorne) June 26, 2018
See Also
The actor also talks famous guest stars and some behind-the-scenes pranks.
Whereas showrunner Marlene King addressed another rumor, in which people chalked up the cancellation to onset feuds between herself and Thorne:
Despite what may be out there I am not in a feud w @bellathorne. We have, and have always had, a friendly and professional relationship.

— I. Marlene King (@imarleneking) June 27, 2018
King even chimed in on the show's state, saying, "FACT: The ENTIRE @FamousInLoveTV cast and crew are crossing our fingers and toes as we light candles for a S3 pickup. #Raige On!"
FACT: The ENTIRE @FamousInLoveTV cast and crew are crossing our fingers and toes as we light candles for a S3 pickup. #Raige On! ❤️

— I. Marlene King (@imarleneking) June 27, 2018
Other cast members Carter Jenkins and Niki Koss also chimed in as they cross their fingers and hope for the best:
#FamousInLove fans: weird/ confusing day. Despite reports, I have NOT heard officially from the powers that be of a cancellation- so I'm holding onto hope for S3, even if it's a slim chance. I love playing Rainer and I'd miss him.

— Carter Jenkins (@CarterJenkins) June 27, 2018
I have not! 🤷🏻‍♀️🙏 https://t.co/o4xNCDeVIQ

— Niki Koss (@NikiKoss) June 27, 2018
While fans wait for official word, the series sounds like it has a better chance of being saved than some, but it's likely up to the fans and network — "Save Our Show" campaigns have clearly had an impact on show cancellations this season.
Famous in Love, Streaming now, Hulu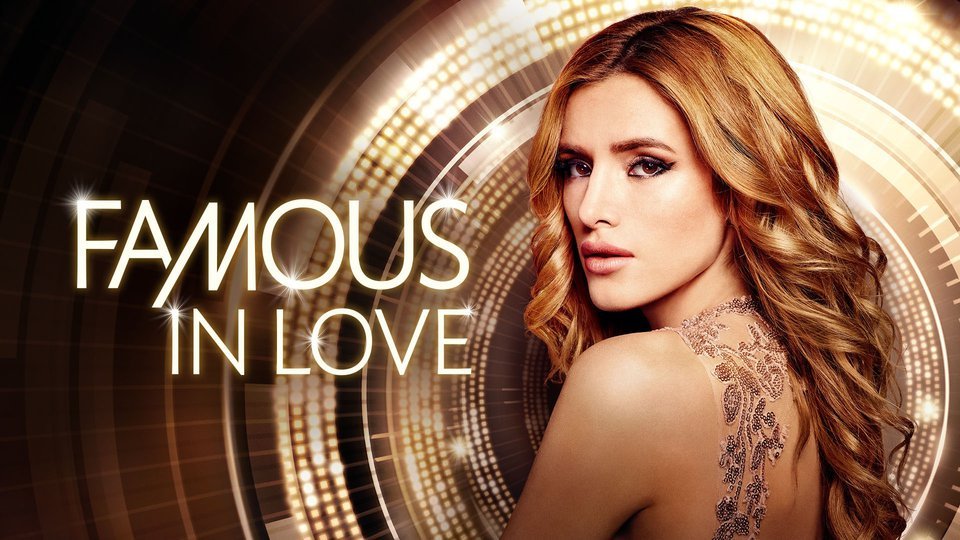 Powered by