Bella Thorne Says She's Nothing Like Her 'Famous In Love' Character
Ever wonder what it feels like to become famous overnight? That's what happens to college student Paige Townsen (Bella Thorne) in Freeform's Famous In Love after she is cast in a young adult movie adaptation and becomes an overnight Hollywood sensation.
The drama—based on its own YA series by Rebecca Serle—is executive produced by Pretty Little Liars' mastermind I. Marlene King. And while there likely won't be as much blood-soaked drama on this series, we're looking forward to seeing Paige juggle her career, school work, friends and multiple love interests. The series premieres on April 18 (right after the return of PLL) and will air weekly, but beginning Tuesday, all 10 episodes of the series will be available to binge on Freeform.com, the Freeform app, On Demand and Hulu.
TV Insider spoke to Thorne about taking center stage as Paige and what's to come.
How did this show come about?
I read the book, and I loved the book. I was only like 14 or 15—I was still on Shake It Up—and I was like, 'Hey, let's make this into a show.' So my manager—Ashley Benson is one of his clients—and he knew Marlene would be perfect for this, so he asked through her. And then like three years later—boom—we have a show.
How was it working with King?
Marlene's amazing. I'm so excited that she wrote the show. She's such an inspiration to work with. She connects things that you didn't even think were possible.
What's your character Paige like?
Paige is warm-hearted, very put-together and doesn't want to make any mistakes. She really worries about what her parents think of her and wants to finish school. She's an econ major. She's basically your typical good girl.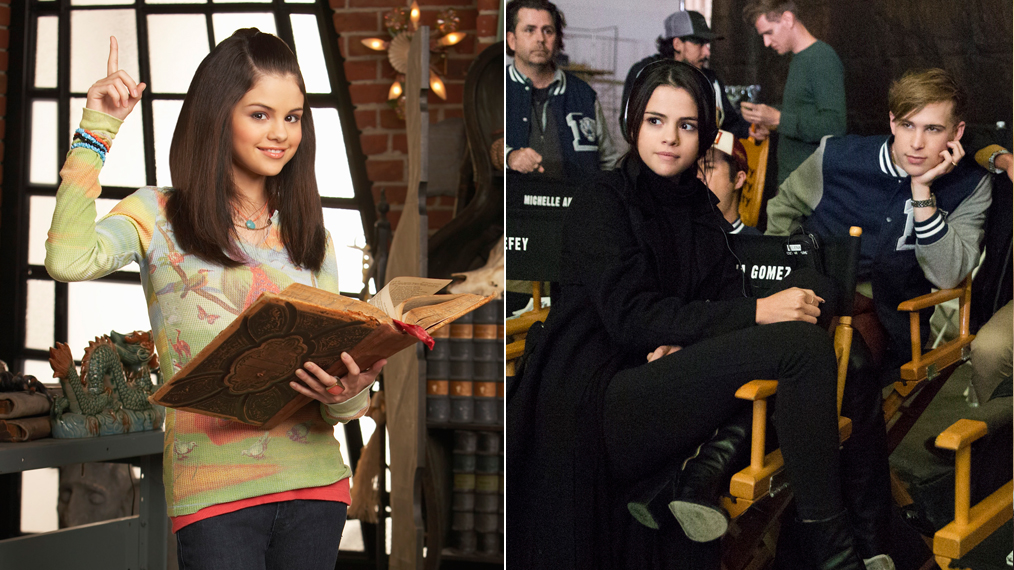 See Also
Looking for a daily dose of nostalgia? Find out which Disney Channel celebrities are still making us laugh and cry on the small screen.
Do you relate to her at all, especially considering your own rise to fame?
I don't really relate to her all that much, to be honest. We're just very different. There are some parts, of course, that we've both experienced when going through the rise in fame. People thinking that she is something that she's not, or if she's photographed with somebody and it gets turned into this big scandal.
What are the biggest differences between you and Paige?
Oh god, like everything! Literally everything. I've never played a character that I've been more different from, besides my character in Midnight Sun [Thorne's upcoming film, coming out this August.] and she has this real, one-in-a-million disease where you can't go out in the sun or you'll die.
What's Paige up against in terms of love interests? There seems to be quite a few.
Well, obviously you have Carter Jenkins, Charlie DePew and Keith Powers [playing film star Rainer Devon, Paige's pal Jake Salt and Devon's rival Jordan Wilder], and basically Paige has to choose—mainly between Jake and Rainer. Rainer sweeps her off her feet. He's the wine-and-dine kind of guy who treats her like a princess. On the other side though, Jake is her best friend who has been with her her whole life, so it's a really hard choice for Paige.
What was your favorite thing about shooting this season?
My favorite I would say is when you start see Paige and Rainer get closer. Every second when they're on screen together, you're kind of just waiting for them to make out. Carter and I have a lot of chemistry. When we're together in a scene, sparks fly. So, it's really cool in that way when you're watching it like, 'Oh my god, can you guys just get together already?'
Also, Keith has a really cool storyline as Jordan. His is the more f–ked up storyline on the show, I would say. The more you uncover it, the more you're just like, 'Woah, are you serious right now?'
See Also
With 'TVD' gone and 'PLL' leaving soon, what other teen novels should get the small-screen treatment?
Did you always intend on playing Paige? Or were there any other female characters you were interested in?
No, it was always Paige for me, but we have some lovely characters, obviously. Niki [Koss], her role as Alexis, she gets to do so much fun sh-t and gets to be super funny on the show. Of course, when you're the lead character you can't really step outside the comfort zone because people will maybe not like the character as much, and so you have to be very clean and proper with your character. That kind of sucks a little bit because I like playing characters that shock people.
What do you think about the way the episodes are being rolled out?
I think it's great because I love to binge watch, but I don't think it's great in the way that it'll bring down our viewer ratings. If everybody's going to be bingeing it, not a lot of people will be watching it live. That worries me a little bit. I want it to do well. I want people to really like the show, of course. For the most part, being binge-able is awesome. That's what people do now. That's what I do. I don't watch shows every week. So, it's much better in my opinion, if you're into that.
What are you bingeing right now that you're obsessed with?
We just started binge watching 13 Reasons Why! It's really good.
https://www.youtube.com/watch?v=cyF60k_OIEs
Famous In Love, Series Premiere Tuesday, April 18, 9/8c on Freeform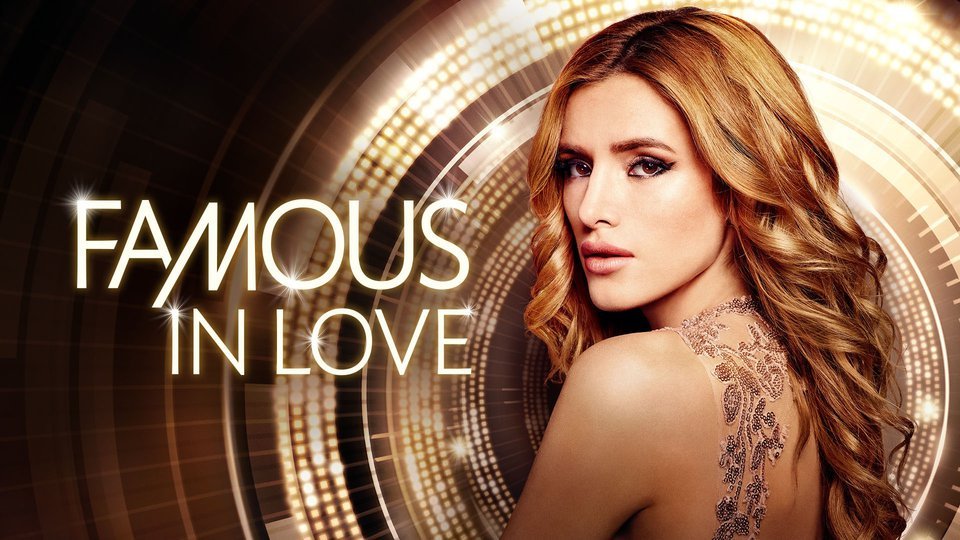 Powered by