It's a 'Glee' Reunion! Stars Lea Michele & Darren Criss Announce Tour (VIDEO)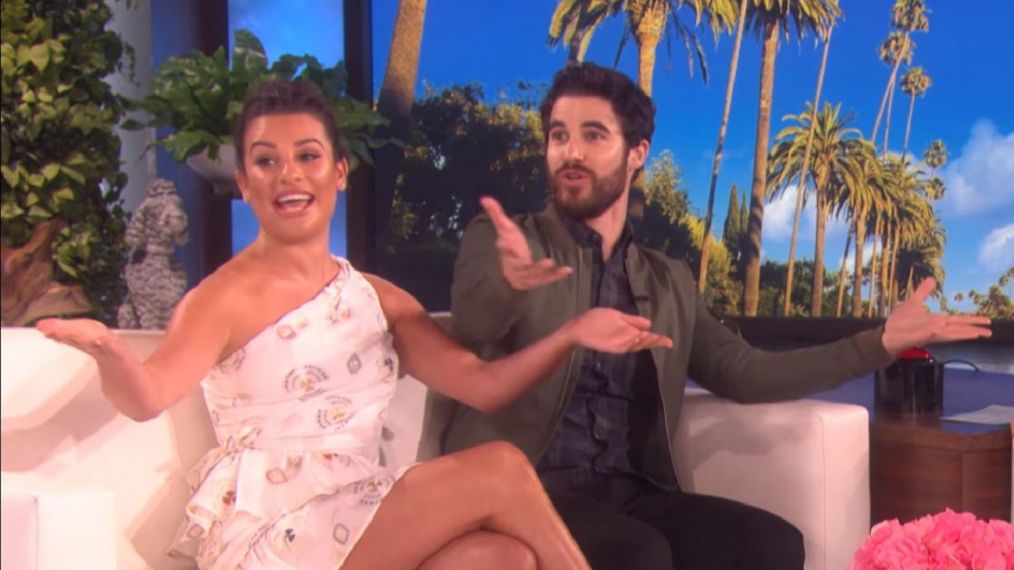 It's been nearly three years since Glee fans said goodbye to their favorite TV musical cast, but a little announcement on from stars Lea Michele and Darren Criss is sure to brighten any gleek's day.
On Monday, the pals and former co-stars revealed on Ellen that they are going on tour in a fun and unique way. Hiding in the studio audience, Michele and Criss were called down to the stage when the host asked, "If there's anyone in the audience today with a special talent, stand up. Like, if you're a big time Broadway or TV star?"
When the two then graced the stage, they took a moment to address the audience in song, sharing that they will be touring around the country to sing Glee hits—including pop songs, Broadway favorites, and originals.
During this segment, Michele, who most recently appeared in The Mayor and Scream Queens, was quick to gush about her former co-star's performance in American Crime Story: The Assassination of Gianni Versace. The singers were also put to the test with a challenge that had them harmonizing on randomly-selected songs.
While they worked their way through Cher's "If I Could Turn Back Time," eventually hitting their stride with Backstreet Boys' "Everybody (Backstreet's Back)," there was no denying they put on a good show.
See Also
Murphy's moving onto streaming but not leaving network TV behind either.
The tour is scheduled to begin this May and tickets are on sale Friday, April 13. For super fans who want early access, there is a pre-sale option if you sign up on the tour's website, lmdctour.com, which allows you access on Wednesday, April 11.
With the 10-year anniversary for Glee's premiere on the horizon, maybe this tour is a step towards a full reunion? Fans can dream, right?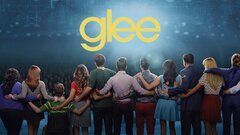 Glee
where to stream
Powered by