'SEAL Team': David Boreanaz on What He Learned From Real Veterans
Meet Jason Hayes (David Boreanaz), head of an exclusive military team protecting the USA while raising families (and hell). On the hot, dusty L.A. set of CBS's SEAL Team, a camo-clad Boreanaz shows us how it's done: dodging bullets to escape a bombed-out building, then going back to make sure his guys get out alive.
Watching this scene, you might think you've tuned in to CNN. The sets, gear and guns are super-detailed, thanks to technical advisers who include veterans of Delta Force, Army Rangers and Tier One Navy SEALs (that's "sea, air, land" for us civilians).
"The No. 1 thing I learned from them is that they have each other's backs," says Boreanaz, the square-jawed star of long-running TV hits Bones, Angel and Buffy the Vampire Slayer. "We never leave someone behind, have passion for what we do—and we really like to have a good time."
Viewers certainly like SEAL Team. With 10 million watching each week, the drama was just renewed for a second season. "It works because with David you feel safe," says CBS senior executive vice president of programming Thom Sherman. "You know he is going to take care of it."
He can't do it without his crew, Bravo Team. There's tough Texan Sonny Quinn (AJ Buckley), whose phobias about sharks and spiders run deeper than his fear of dying in combat. Family man Ray Perry (Neil Brown Jr.) quotes Psalms as accurately as he shoots. And newbie Pashto-speaking son of a legendary SEAL Clay Spenser (Max Thieriot) has a test-the-boundaries style that reminds Jason of the buddy who died at his side on an ill-fated mission.
See Also
David Boreanaz trades forensics for fatigues in this new CBS military drama
So far, the team has freed hostages, killed a terrorist leader and rescued innocent civilians threatened by chemical weapons. (Not to mention Ray's wife gave birth, Jason's marriage broke up and Clay almost got engaged.) Bravo's missions will only get more dangerous when they close in on solving a mystery Jason's been obsessed with since their C-17 went wheels down on the current Afghanistan deployment: Who killed their friends in SEAL Echo Team?
Just as eager for justice is brilliant, fearless CIA analyst Mandy Ellis (Jessica Paré). "She and Jason are so determined. But they're losing their tempers, going off half-cocked," the actress says. "They make decisions that might put them and others in jeopardy."
See Also
He's a triple threat: actor, producer, director!
And as the season comes to a close, "a pretty spectacular thing happens to the team—and Jason," hints executive producer Chris Chulack. Boreanaz adds: "You'll see Jason start to really unravel. As the SEALs say: The only easy day was yesterday."
SEAL Team, Wednesdays, 9/8c, CBS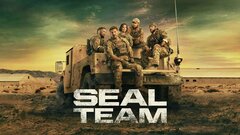 Powered by