David Boreanaz on 'SEAL Team': 'There's This Brotherhood Aspect I Was Attracted To'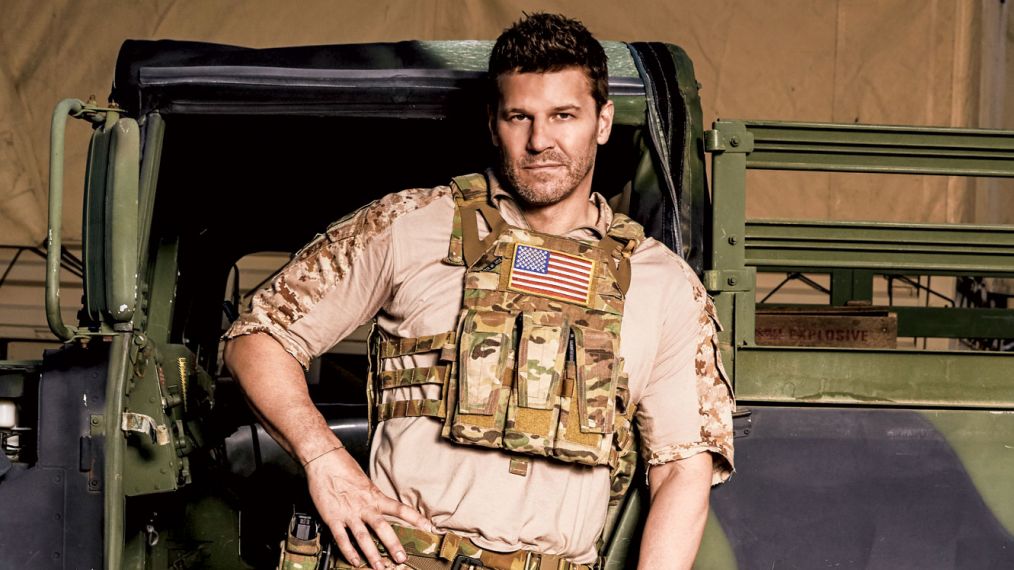 When it came to finding the lead for the new CBS military drama SEAL Team—which follows an elite Navy squad as they juggle dangerous missions in the field and their normal lives at home—producers needed someone with great strength and enormous vulnerability to portray unit leader Jason Hayes. They found that in David Boreanaz. "David has that rare ability to convey both at the same time," executive producer Ed Redlich says. "You can read in his eyes all that Jason Hayes has experienced as a warrior—and the tiniest doubts he is just beginning to have about his own personal abilities to deal with the continuing trauma of war."
We sat down with the actor, fresh off his 12-year run on Bones, to talk about jumping back into TV for SEAL Team.
What was it about this role that made you want to return to television so quickly? You barely took a break! In today's TV landscape, there are so many shows. It can be a bit daunting. But SEAL Team spoke to me. There's this brotherhood aspect that I was really attracted to—keeping the team together and going through missions, coming home and surviving, being there for each other. Then I met with executive producer Chris Chulack, and his perspective [on the story] was just great. The location where they were going to shoot, though, didn't work for me, so I said no, thank you, and they went on to the next person. In the meantime, I kept wondering why I gave up that character. Things shifted, and two days later, I'm in New Orleans on a boat with gear on.
What kind of man is Jason? Jason Hayes is a flawed SEAL team operative leader who's the best of the best, but he's trying to hold it all together [personally]. He's very comfortable on missions. He thrives on them—being in the military is his love, his passion. When he gets home he finds he has difficulty dealing with certain things, like relationships. He has two kids, he's gone through a separation and is a hypersensitive guy.
Jason is in therapy for his issues. What do we see from him there that we don't see when he's elsewhere? He has PTSD, so you're going to see a lot of vulnerability from him there. He'll be able to talk openly about his fallen colleague, Nate [Daniel Gillies]. The therapy is very important.
Did you go through any special training for the role? Not much! I'm versed in a lot of that [physical] stuff. It's really about the movement and getting comfortable with your gear and your kit. Just getting your uniform on, after a while, you know where everything is: your watch, your shoes, gun. And then I stayed in shape, just by playing a lot of hockey.
The show has former SEAL members working as technical advisers. How much did they relay about the toll this job can take on a person? Our consulting producer Mark Semos was very influential in me doing this show [and understanding these men]. He told me: SEAL guys go all in. If they're going to do shots of tequila, it's a whole bottle. There are a number of lost team members Mark still has in his phone. He can't acknowledge [that loss] yet. I don't even know when that can happen for him.
What is the off-screen dynamic like with you and your costars? They were all already in New Orleans for the pilot when I got there, and they were so supportive. I just wanted to hug every one of them and say, "Let's get this done." There was a lot of laughter. Which is good, because on screen, it's heavy stuff.
You directed episodes of your last two shows, Angel and Bones. Any plans to do the same for SEAL Team? Yeah, I think that's going to happen; I just want to get the show going first. We do five days out [on location], three days in studio, which is completely different from what Bones was. It's a very challenging show. But it's also precious—so you have to handle the way you shoot it, and pace it, with care.
SEAL Team, Premieres Sept. 27, 9/8c, CBS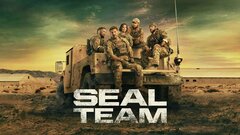 Powered by