'Bachelor' Pregnancy (and Backlash), Netflix 'Acquires' Seth Rogen & More April Fool's Day Pranks
Hollywood stars are always making headlines and April Fool's Day, America's favorite day to pull pranks, was no different.
A number of TV stars took to social media to pull one over on fans, posting funny (and not-so-funny) tricks. It got so crazy that even the most astute followers were left scratching their heads wondering, could this be real?
Check out the best celebrity pranks from April 1:
Arie and Lauren
The most recent—and controversial—Bachelor star shared a photo of a woman with a baby bump, clearly suggesting that new fiancée Lauren is pregnant.
He then clarified that it was a prank but some social media users weren't amused.
"You both are disgusting. As someone who struggles with fertility and would love nothing more than to have a baby this is so offensive," one person wrote.
Secrets finally out, we have a bunny in the oven! @laurenburnham91 pic.twitter.com/Mmx50ePDaB

— Arie Luyendyk Jr. (@ariejr) April 1, 2018
Netflix Owns Seth Rogen
It's 2018 and we all know Netflix rules the world… but it can now own the rights to a person?
Comedian/actor Rogen made a spoof video saying he's been "acquired" by the streaming giant.
***EXCLUSIVE: NETFLIX ACQUIRES SETH ROGEN IN UNPRECEDENTED BUSINESS MOVE*** pic.twitter.com/0fgWHJhprh

— Netflix US (@netflix) April 1, 2018
Lin-Manuel Miranda
In the Heights? Hamilton? Ever heard of those theater megahits?
Well, the man behind them, Miranda, joked that he's working on a musical adaption of Tommy Wiseau's cult movie The Room—also the subject of James Franco's award-nominated film, The Disaster Artist.
EXCLUSIVE: We have the official cast and song list for @Lin_Manuel's TOMMY WISEAU'S THE ROOM: THE BROADWAY MUSICAL → https://t.co/QCVUVGzdzZ pic.twitter.com/2hX3Xvxsjz

— TheaterMania (@theatermania) April 1, 2018
So this was a great joke and all (WELL DONE @theatermania & @avb I take no credit)
but WE REALLY DID watch The Room while workshopping Hamilton at Vassar. Look: pic.twitter.com/uVjNKWEpcN

— Lin-Manuel Miranda (@Lin_Manuel) April 1, 2018
The Swap
The Bachelor host Chris Harrison and American Idol frontman Ryan Seacrest have each been the aforementioned respective show's hosts for many years. But what if they switched places?
In a series of fun promos, Harrison took a crack at Ryan's famous line "This is American Idol." So, will Seacrest now be assisting in the rose ceremonies?
The most dramatic American Idol EVER. 😜🌹#AprilFools #AmericanIdol pic.twitter.com/mtd4WmP9hH

— American Idol (@AmericanIdol) April 2, 2018
#aprilfools job swap! Thanks @chrisbharrison for playing along! Did we get ya? #americanidol #hollywoodweek pic.twitter.com/YBPVeHed1Q

— Ryan Seacrest (@RyanSeacrest) April 2, 2018
Finally Educated
The infamous Lindsay Lohan posted that she's been asked by Harvard Law School to give a speech at their 2018 graduation ceremony. In the video, Lohan even showed off a real Harvard sweatshirt.
Calling Elle Woods!
Thank you Harvard!!! @HarvardLaw @Harvard #pledge #law pic.twitter.com/dDbGFDXRvU

— Lindsay Lohan (@lindsaylohan) April 1, 2018
Lamorne Morris
The New Girl actor made a series on innocent but hilarious videos on Instagram. His character Winston's alter ego Prank Sinatra couldn't be controlled.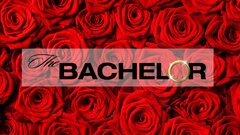 Powered by