Nickelodeon Cuts Ties With Dan Schneider, Producer of 'All That,' 'iCarly' & More
Nickelodeon has ended its long term relationship with TV series creator and producer Dan Schneider, the man responsible for some of the network's most popular kids shows over the past 20 years.
They announced the news late Monday, March 26: "Following many conversations together about next directions and future opportunities, Nickelodeon and our long-time creative partner Dan Schneider/Schneider's Bakery have agreed to not extend the current deal."
"Since several Schneider's Bakery projects are wrapping up, both sides agreed that this is a natural time for Nickelodeon and Schneider's Bakery to pursue other opportunities and projects," the statement continued.
See Also
Jeff Franklin's deal with Warner Bros. TV has also been terminated in the wake of his alleged behavior.
This decision also means Schneider's current show, Game Shakers, has been canceled after three seasons, though his other series, Henry Danger, will continue on for a fifth season.
"Dan and his Schneider's Bakery team have created a string of lasting, groundbreaking hits over the years including iCarly, Drake & Josh, Victorious, Kenan & Kel and the current number-one hit show on Nickelodeon, Henry Danger. We thank Dan and his Schneider's Bakery producers, executives and social media team for their immeasurable contributions to Nickelodeon, and we wish them the best in their future endeavors. And Dan and Schneider's Bakery are proud of the work they did together with Nickelodeon and will always remain big fans of the network," the network added.
Over the past two decades, Schneider helped launch the careers of some of Nick's most notable kid and teen actors, including Kenan Thompson, Amanda Bynes, Jami Lynn Spears, Ariana Grande, Victoria Justice, Miranda Cosgrove, and Josh Peck.
See Also
He faces multiple allegations of sexual harassment.
Deadline reports the decision comes on the heels of multiple complaints of alleged abusive behavior made by show staff members against the producer.
Schneider is also reportedly facing claims of temper issues and mistreatment of his young actors.
Powered by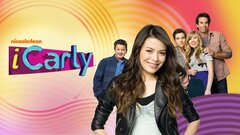 Powered by