Host Bill Goldberg Promises Diverse Field for History's 'Forged in Fire: Knife or Death'
Bill Goldberg is known as one of the most intense and physical pro wrestlers ever. So the former multi-time heavyweight champ's credentials make him a perfect co-host for History Channel's new six-episode competition series Forged in Fire: Knife or Death, a spinoff of the popular Forged in Fire series.
Shot over 11 days in Atlanta, the series puts 40 experienced bladesmiths, extreme athletes and knife experts to the test. The competitors have to bring their best blades as they attempt to run through two grueling obstacle courses.
Those who make the cut battle to become the first-ever show winner and secure $20,000. Precision, technique, strength, blade sharpness and durability all come into play as they attempt to stab and slice various objects including ice blocks and even slabs of meet to make it to the end with a good time.
Goldberg believes what separates Knife or Death from other similar shows is its wide range of diversity among the competitors. It's the same feeling he had while hosting Bull Run.
"I think everyone is going to have someone to cheer for," he said. "A lot of demographics are represented. You'll instantly have a built-in favorite or nemesis or someone to cheer for or against. You can't help but be emotionally invested."
Even before the participants head to the course their blade is inspected by Travis Wuertz. The knifemaker and bladesmith is a former Forged in Fire winner. Goldberg's cohost is Tu Lam, a Special Forces Green Beret and overall weapons expert.
"We've got the best of the best in the proper positions," Goldberg said.
"My position is to create excitement bigger than life and have a rudimentary background to what I'm watching. That I have. Each day and each episode, each minute of filming I get to learn more and more and be more in-depth to what I'm talking about. I do have the rudimentary knowledge to at least pull it off in the beginning. From the first to the third to the sixth episode, my knowledge grew exponentially. It was right in the wheelhouse, and I was having a great time.
"With Tu and Travis, you have two guys who are in the top echelon at their given profession, and first and foremost, good human beings. To be able to work with such qualified people and good people, it's a true honor. It's not something that happens every day. There are people behind the scenes of the show, they make it happen. They never get the credit they deserve.
"It was one hell of a crew. We worked long hours. At the end of the day, they teamed me, Tu and Travis up to make this thing work with synergy. They are magicians. It's really awe-inspiring to see the production at work and make things happen."
See Also
Olivia Munn makes her series debut in the Navy SEAL action drama.
It's been a busy few months for Goldberg, who has parlayed his career in WCW and WWE into other projects such as this one. Not only did he recently appear on two episodes of The Flash as Barry Allen's prison Big Sir, but is also a recurring guest star on The Goldbergs playing Coach Nick.
"As always, anything I embark on, I assume I'm the worst and try to prepare myself to the best of my abilities," Goldberg said.
"I use my comedy chops every day when dealing with my wife and 11-year-old son. Fortunately, I can be the antithesis of what the Goldberg character to a lot of people, and I can also have a lot of range. I can kill people with kindness and then I can just kill people.
"The ability to go from one end of the spectrum to the next, it's entertaining. If you think I emasculated myself by wearing underwear in front of millions of people in the wrestling ring, wait till you see me with a pink robe singing in The Goldbergs.
"Hats off to the casting directors for having the confidence in me. The writers, I'll tell you what the writers can make you or break you. I've never seen that more so than at The Goldbergs where everyone is a top-notch comedian on that show. They can even make a guy like me funny."
See Also
Ronda Rousey isn't the only one who has gone from one fighting ring to the WWE's squared circle.
At 51, Goldberg continues to prove age is but a number with a heavy work schedule. Next up is his induction into the WWE Hall of Fame. The popular performer returned to the company in 2016 for the first time in 12 years and turned heads with a shocking win over WWE Universal champion Brock Lesnar.
He wrapped his last stint against Lesnar in a losing effort at WrestleMania 33 and Raw the night after. Goldberg kept the door open for giving another spear and jackhammer on another opponent. For now, fans will get to see him take the Hall of Fame stage on April 6 to reflect on a legendary career.
"It's overwhelming," Goldberg said. "It's a completely foreign experience to me. It's something I never aspired to be given, yet if you don't strive to be the best at your given profession, you're selling yourself short.
So, I did that every time I put the boots, strive to be in the Hall of Fame if the Hall of Fame denotes the best at their profession. But I was very surprised because of past issues that we've had with each other. Simon Marcus, who is a top-level kick boxer who currently fights with Glory Kickboxing, stayed with me in preparation for his fight on March 31.
"He and I were doing a lot of soul-searching. I'm trying to teach him about business. The older you get, and the opportunities continue to repeat themselves, your age and experience makes you treat situations completely different than you did in the past. Especially your appreciation for opportunity. Therefore, capitalizing on that opportunity is a must because as a human being, you're very lucky if you get a very good opportunity once in a lifetime.
"To get as many [opportunities] as I have, I'm an extremely gifted person. If you don't capitalize on it, not only are you selling yourself short, but you're selling your family short. I don't like letting things slip away. And the feeling I have now in my heart for WWE and our relationship is a complete flip side to how it was two years ago. The piece I have with that is comforting."
Speaking of comebacks, Daniel Bryan created a social media firestorm by announcing WWE cleared him to wrestle again. Goldberg never really got to know him, but everything he has seen from the outside looking in is positive.
"The kid's passion. You see it in his performances. To be able to persevere and get a second chance, it puts things in perspective. You look at things completely differently than you did the first time. I know that every step along the way, his appreciation will be tenfold. For someone working hard for something, it's extremely rewarding that you can see them succeed and continue that journey. I'm excited to continue on that journey with him."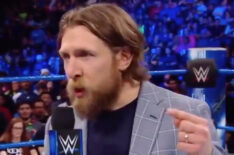 See Also
Who will the leader of the Yes Movement face as part of his Cinderella comeback story?
Goldberg is ready to enjoy the WrestleMania weekend festivities in the days leading up to the premiere of Knife or Death. He is proud of the finished product, showcasing men and women from different walks of life, backgrounds and philosophies.
"To see what they brought to the table, including their background and weapon of choice. It's really cool to see them push themselves to the limit because these aren't professional athletes," he said.
"It's really cool to see the common person work their ass off and so hard and put it all on the line and be cleansed knowing they gave it all they had and accepting the results. … [and] to see people excel, people fail and how they persevere through each instance. It was eye-opening and exciting, and a lot to digest. It was a different adventure for me to embark on."
Forged in Fire: Knife or Death, Tuesdays beginning April 17, 10/9c, History.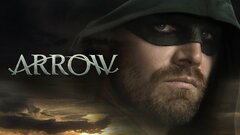 Arrow
where to stream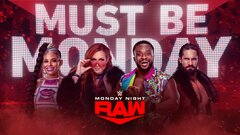 WWE Raw
where to stream