Roush Review: 'Howards End' Enthralls, 'Killing Eve' Thrills
Occupying a special place in the hearts of Anglophiles, E.M. Forster's 1910 masterpiece Howards End offers so many stimulating pleasures, it's like a sampler of what we love best about British drama.
Thoughtfully adapted for the BBC and Starz in four hourlong chapters by Oscar-winning screenwriter Kenneth Lonergan (Manchester by the Sea), this new version is directed with sensitive restraint by Hettie Macdonald. A literate and visually sumptuous feast, it will tantalize the Downton Abbey devotee with a sprawling tale of class division, family intrigue and romance in the early years of the last century.
There are traces of Jane Austen in the delightfully drawn central figures of Margaret and Helen Schlegel (Hayley Atwell of Agent Carter and Philippa Coulthard), independent and outspoken sisters who live in a cultured London cocoon with their droll younger brother, Tibby (The End of the F***ing World's Alex Lawther). Tracey Ullman is marvelous as their fussy Aunt Juley, who puzzles over these recklessly eccentric creatures.
Modern times bring change, and as they prepare to vacate their cozy home, which is being torn down to make room for new flats, the sisters' lives fatefully intersect with characters who could be drawn from Dickens. On opposite ends of the social scale are the tragic Leonard Bast (Joseph Quinn), a penniless and stubbornly prideful clerk who pines for the fine arts he can ill afford, and the rigid, affluent Wilcox family, led by pompous and chauvinistic Henry (Matthew Macfadyen) and his quietly compassionate wife, Ruth (a touching Julia Ormond). Her legacy of the country estate Howards End hangs over everyone's fate.
In the role that won Emma Thompson a bushel of awards, including a 1992 Oscar for the acclaimed Merchant-Ivory film treatment, the Emmy-worthy Atwell is especially impressive among this first-rate cast. Margaret bristles with emotional intelligence and empathy as she attempts to care for all of these flawed and conflicted people. She knows she can never temper Helen's high-minded idealism or Henry's close-minded pragmatism. "Only connect—that is the whole of my sermon," she insists.
It is such a pleasure to reconnect with Howards End that even in this Peak TV era, I wish it had been longer.
Howards End, Series Premiere, Sunday, April 8, 8/7c, Starz
NO GARDEN OF EDEN
Jane Bond she's not. As Eve Polastri, a frustrated half-American MI5 agent who has a special fascination with female killers, Grey's Anatomy alum Sandra Oh brings a funny, funky vulnerability to BBC America's Killing Eve, a stylishly surprising and wildly entertaining spy thriller from Phoebe Waller-Bridge (Fleabag), based on novels by Luke Jennings. Eve, though happily married, yearns for excitement—and she gets her wish, even if it quickly becomes clear that she's no match for the playfully amoral Bourne-to-kill international assassin Villanelle (the stunning Jodie Comer), who's leaving a kinky trail of high-profile corpses from Vienna to Tuscany to Berlin.
Who is the cat and who is the mouse is often in question as each becomes obsessed with the other—Eve perversely admiring Villanelle's impeccably deadly style, the latter intrigued by Eve's messy humanity. When their paths invariably cross, things do not go as a genre fan might expect. Imagine Robert Ludlum with a devilish sense of humor and a deep feminist streak. Add the great stage and film actress Fiona Shaw, playing an enigmatic MI6 leader who takes Eve under her wing, as further inducement. This is a mission you won't want to miss.
Killing Eve, Series Premiere, Sunday, April 8, 8/7c, BBC America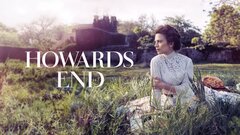 Powered by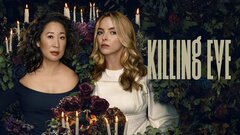 Powered by