Best Episodes Countdown #3: 'Game of Thrones' — "The Rains of Castamere"
Check back with TV Insider daily as we countdown the 10 Best Episodes of the 21st Century, including picks from favorites like The Sopranos, Lost, Buffy the Vampire Slayer, and more.
It's all leading up to the top pick reveal on Tuesday, April 10. Stay tuned, and sound off on our choices in the comments below!
Season 3, Episode 9
See Also
Stay tuned to TV Insider daily as we count down The Best Episodes of the 21st Century.
What the bleep?! There aren't enough expletives (or exclamation points) to convey the shock and horror we feel as beloved members of the fantasy drama's Stark clan are ambushed at Edmure and Roslin's nuptials (aka "The Red Wedding").
Characters previously considered untouchable who meet their end: kind and fair King Robb (Richard Madden), his pregnant wife, Talisa (Oona Chaplin), and his loving mother, Catelyn (Michelle Fairley), whose anguished plea to spare her son's life still haunts us.
Thrones had killed heroes before, but this bloody rampage meant that no one was off the Grim Reaper's radar in the Seven Kingdoms.
Game of Thrones, Seasons 1-7 available, HBO Go, Amazon Video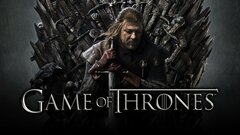 Powered by