'Once Upon a Time' Finale: Ginnifer Goodwin, Jennifer Morrison & More Return
We're about to turn the final pages of Once Upon a Time, but that doesn't mean the book has closed on some old fan favorites.
ABC's series about fairytale characters with a twist will air its series finale this spring, and we're now finding out that original cast members Ginnifer Goodwin, Jennifer Morrison, Josh Dallas, and Emilie de Ravin will all be there to bid farewell to Storybrooke.
See Also
Pass the tissue box.
The network made the announcement via their Twitter page and other social media accounts, making sure that fans were aware of the epic reunion set to take place.
Some familiar faces may be stopping by #OnceUponATime soon!
Are you fast enough to guess them all? pic.twitter.com/EI5P4NZcha

— Once Upon A Time (@OnceABC) March 16, 2018
You didn't think we'd say goodbye without the Charmings, did you? Ginnifer Goodwin, Josh Dallas, and @jenmorrisonlive round out the cast of our epic #OnceUponATime finale. pic.twitter.com/ZhvSnpQiDJ

— Once Upon A Time (@OnceABC) March 21, 2018
We wouldn't want to leave this tale as old as time without our lovely Belle! @emiliederavin will join us for #OnceUponATime's final chapter. pic.twitter.com/v6AWYT9YfV

— Once Upon A Time (@OnceABC) March 21, 2018
Snow White (Goodwin), Prince Charming (Dallas), Emma Swan (Morrison), and Belle French (de Ravin) were with the show for years—and the first three were original characters when the series began in 2011. After nearly eight years on air, OUAT was canceled for low viewership in its current seventh season.
See Also
The popular ABC series began in 2011.
Of the exciting returns, creators Edward Kitsis and Adam Horowitz made a statement saying, "Seven years after we set off on this magical journey, we prepare to say goodbye to the cast, crew, and writers that made the 'happily ever after' that is Once Upon a Time possible. We couldn't think of a more fitting way to say farewell than by reuniting so many of the characters that our fiercely loyal fans spent years with on their adventures. We hope everyone joins our Once family, old and new, for what we hope will be the sendoff of a lifetime befitting this stellar cast and its incomparable fans."
While it's tough to say goodbye, but fans can take comfort that the creators recently told Deadline that they aren't closing the door entirely on the show—what that means exactly, we'll have to wait and see
See Also
Also promised? The characters having real life problems, like not being able to pay their rent.
OUAT is definitely susceptible for the revival or reboot treatment, and if fans want it, the networks usually comply. Until that potentiality pans out, fans can enjoy the satisfying conclusion to this storybook series.
Once Upon a Time, Fridays, 8/7c, ABC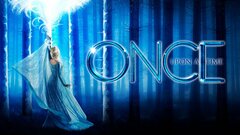 Powered by