The Truth is 'UnReal,' 'Voice' Battles vs. 'Idol,' HBO Remembers Arthur Miller
A selective critical checklist of notable Monday TV:
UnReal (10/9c, Lifetime): Can Rachel (Shiri Appleby) handle the truth? Can anyone on the set of TV's most manipulative fictional reality dating show? As soul-crushing executive producer Quinn (Constance Zimmer) snarks: "Wait, so what we're producing on Everlasting isn't real?" She jests, because she knows. So does Rachel, who's having a particularly rough time this week with her newfound mission of essential honesty. She has already come clean to the show's new shrink, and threatens to spill a bit too much to suitress Serena (Caitlin FitzGerald). And when Rachel investigates a dark chapter of her own history, the truth may do anything but set her free.
See Also
Executive producers Sarah Gertrude Shapiro and Stacy Rukeyser tell all.
The Voice (8/7c, NBC): In the first head-to-head battle with ABC's resurrected American Idol last Monday, NBC's singing competition was the decisive victor. With that established, The Voice now focuses on its own "Battle Rounds," which begin as coaches pit two members of their own teams against each other in a duel. As usual, they call for expert backup. Kelly Clarkson's adviser is Hailee Steinfeld, Alicia Keys goes with Shawn Mendes, Adam Levine teams with Julia Michaels and Blake Shelton brings aboard Trace Adkins.
Meanwhile, ABC's American Idol (8/7c) continues its audition process in Los Angeles, Nashville, New Orleans and New York City, where the hopefuls include an Oklahoma goat farmer and a construction worker from Alabama. Let's hope if Katy Perry plants a kiss on either one of them, they don't make a holy fuss about it.
See Also
Plus, how she feels about 'American Idol' returning.
Arthur Miller: Writer (8/7c, HBO): The renowned playwright (Death of a Salesman, The Crucible) is remembered by one who knew him well: his daughter, filmmaker/writer/actress Rebecca Miller, who combed through personal archives and home movies, conducting interviews with her father before his death in 2005, as well as other family members and famous colleagues including the late Mike Nichols (who directed the acclaimed 2012 revival of Salesman), to create this portrait of an influential artist. The documentary also revisits the most public chapters of Miller's life, including his turbulent marriage to Marilyn Monroe and his refusal to name names before the House Un-American Activities Committee.
See Also
The 'Big Little Lies' duo will re-team for a TV adaptation of novel 'You Should Have Known.'
Inside Monday TV: CBS daytime stalwart The Price Is Right (11 am/10c, 10 PT) presents its first "Kids Week," starting with Monday's show featuring expecting parents as contestants. As the week continues, kids 4-9 get to play with their parents, tweens play solo, a Sweet Sixteen party lets 16-year-olds vie for a car, and college students compete for all-cash prizes to bolster their college funds. … Turner Classic Movies devotes every night this week to "Great Movie Endings," starting with those "Going Out With a Bang," including 1967's groundbreaking Bonnie and Clyde (8/7c), starring those Oscar-show favorites, Warren Beatty and Faye Dunaway. … ABC's hit The Good Doctor (10/9c) finds the unfiltered Dr. Shaun (Freddie Highmore) questioning an elective surgery that would allow a young patient to smile for the first time.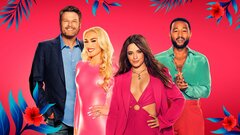 Powered by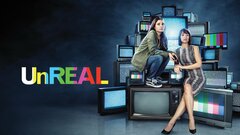 UnREAL
where to stream
Powered by