'Big Little Lies' Duo Nicole Kidman & David E. Kelley Team up for Another HBO Show
The women of Big Little Lies are on a roll! We just learned that Nicole Kidman will be working on a new HBO series, The Undoing, with collaborator David E. Kelley.
Like Big Little Lies—the actress-producer duo's previous collaboration—The Undoing is based on a book, this time from author Jean Hanff Korelitz. It too follows the upper-class parents of private school kids who become involved in murder.
See Also
Old favorites and newcomers join the cast.
This news comes hours after Kidman's BLL co-star Reese Witherspoon's Little Fires Everywhere series with Kerry Washington landed at Hulu. These A-list actresses sure know how to branch out!
The novel on which the story is inspired was released in 2014 under the title You Should Have Known. The limited series will focus on Grace Sachs, a therapist living a perfect life on the Upper East Side of Manhattan. That is, until one of the other private school mothers is found dead and her world is turned upside-down. And did we mention that during this time, she's unable to reach her husband? Yikes!
As all of this is happening, Grace is dealing with the release of her self-help book, You Should Have Known, which targets women who don't see the flaws in their husbands. Needless to say, the series sounds like it a recipe for a winning show.
David E. Kelley, who wrote and created Big Little Lies—along with original book author Lianne Moriarty—will serve as writer once more. Kidman will likely star as the lead Grace. More details have yet to be revealed, but with the award winning team of Kelley and Kidman, it's not difficult to imagine that other high-caliber talent will be attached moving forward.
In the mean time, fans can look forward to seeing Kidman reprise the role of Celeste on Little Lies when it returns for Season 2.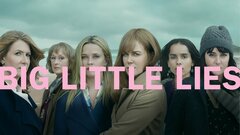 Powered by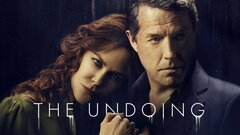 Powered by