First Look at Michael B. Jordan & Michael Shannon in HBO's 'Fahrenheit 451' (VIDEO)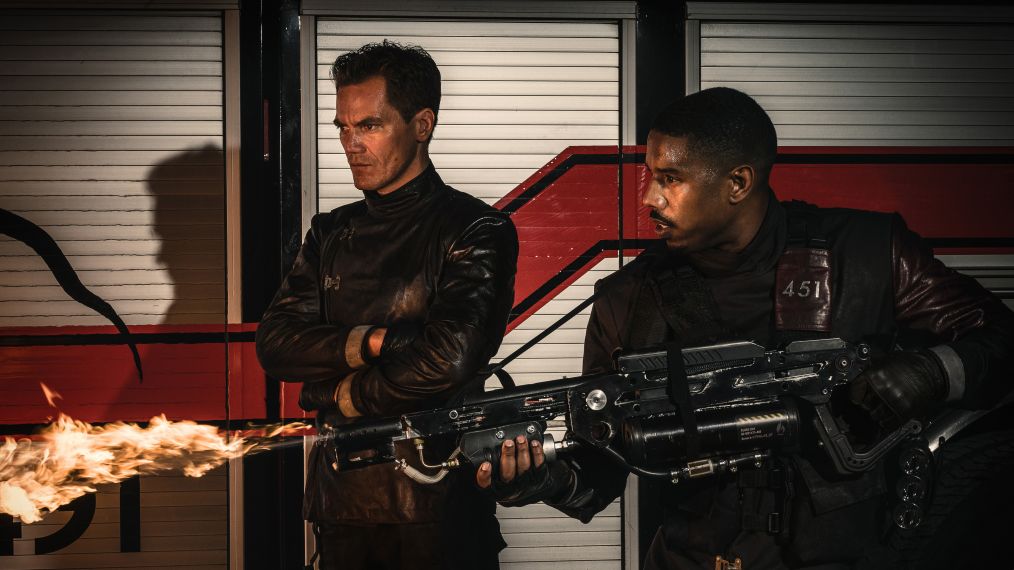 On Monday, HBO released the first trailer for its highly-anticipated movie, Fahrenheit 451, adapted from Ray Bradbury's stunning novel.
The trailer features Black Panther star Michael B. Jordan as Guy Montag, a young fireman who "struggles with his role as law enforcer," as well as his "mentor" Beatty, played by Waco's Michael Shannon.
See Also
HBO threw a winning pass when they teased the show's return.
The TV movie, directed by Ramin Bahrani, is set in a dystopian futuristic American society where history is rewritten, "firemen" burn books that have been outlawed, and the media is a opiate.
In this first clip, Beatty (Shannon) asks Montag (Jordan) if he's ever seen a real, physical book. He probes, "Do you want to know what's inside? Insanity, chaos."
Watch the trailer below:
Fahrenheit 451, May 2018, HBO