Did You Know Olympic Favorites Tessa Virtue & Scott Moir Have a Reality Show?
This year's Winter Olympics darlings, Scott Moir and Tessa Virtue, have caused quite the stir with their racy ice dancing routines. Their obvious chemistry has had many viewers asking if that same passion between the two exists when they're off the ice—they've said no, but that hasn't stopped the speculation.
So for all of those fans who have fallen in love with this pair of Canadian ice dancers, it should be known that the duo had their very own docuseries on the Canadian network, W.
Back in 2014, Moir and Virtue were getting ready to compete in the Sochi Winter Olympics, for what was supposed to be their last Games. Of course, if people recall the Sochi games, they'll remember that the pair from Team USA—Meryl Davis and Charlie White—were triumphant, eliciting a similar buzz to what Moir and Virtue are getting now. Both the U.S. and Canadian pairs were trained by the same coach, and their rivalry is featured in the 7-episode single season of Tessa & Scott, which is now streaming on Amazon.
The show followed them on their road to the Olympics, and even then they were being asked if they had something more between them than just a friendship. After they lost at the Olympics in 2014, though, Moir and Virtue came out of retirement to compete at this year's games—Moir at age 30, Virtue at 28.
The knowledge of this show's existence can continue to give newfound fans hope that maybe one day the pair will become a real-life couple. If there was any doubt over their respect for one another, see what they each had to say in the first episode of Tessa & Scott.
Tessa couldn't help but exude appreciation in the docuseries— "I do feel grateful for the fact that we have one another because I think people search their whole lives for someone that special, and we have that and we're very fortunate," she said.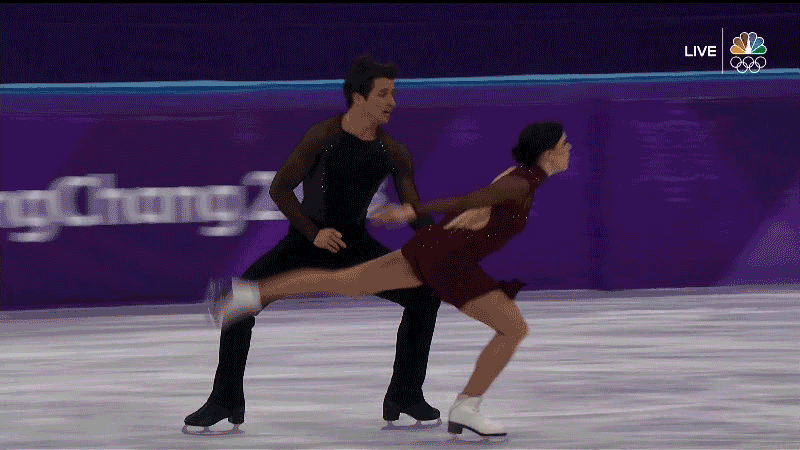 While her teammate couldn't agree more, Scott elaborated on their deep understanding of one another, saying, "Tessa says she doesn't remember her life without me. It's really tricky to find someone who understands the relationship that Tessa and I have because it's unique."
If those soundbites aren't enough to convince you, than making the minimal investment of watching the 7 half-hour episodes of their series should do the trick.
Oh, and of course, those steamy ice-dancing routines also don't hurt to watch. For all of the fantasizing fans out there—consider yourselves warned.
Tessa & Scott, Streaming now, Amazon.