Minnesota Representative Drafts Bill to Ban 'Bachelor' Arie Luyendyk Jr. from the State
As if the message that people are upset with Arie Luyendyk Jr. wasn't clear enough to begin with, the latest Bachelor star is now no longer welcome in the state of Minnesota.
State Rep. Drew Christensen was particularly angry when Arie dumped his fiancée and Minnesota native, Becca Kufrin, on national TV to pursue a relationship with his runner-up, Lauren Burnham, who he then proposed to.
Christensen wasn't going to let some reality TV star hurt one of his own, so he took to Twitter and suggested that Arie be banned from the state.
If this gets a thousand retweets I'll author a bill banning Arie from Minnesota. #TheBachelor #PriorLakeLakers

— Rep. Drew Christensen (@RepChristensen) March 6, 2018
Everyone took his offer pretty seriously and he received 13,000 retweets. Luckily, Christensen is a man of word. He has just drafted a (presumably symbolic and tongue-in-cheek?) new bill declaring "that every person in the state has a right to live free from the presence of Arie Luyendyk, Jr."
I'm a man of my word—here's the bill banning Arie. #TheBachelor #mnleg pic.twitter.com/a6YDVX4YVH

— Rep. Drew Christensen (@RepChristensen) March 8, 2018

What goes around comes around, Arie. Rightfully so, Becca has been named ABC's new Bachelorette star. Her journey to find love begins May 28th.
See Also
Plus, Luyendyk Jr. on why he filmed his breakup with Becca.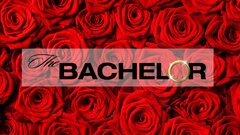 Powered by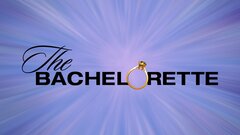 Powered by