Candace Cameron Bure Voices Support for Fired 'Fuller House' Showrunner
At the end of February, it was revealed that Full House and Fuller House creator Jeff Franklin had been dismissed from his showrunner duties on the hit Netflix series following inappropriate behavior. The longtime producer had been accused of verbally abusive language by fellow staffers, as well as sexually inappropriate comments, which were the leading cause of his firing.
See Also
Jeff Franklin's deal with Warner Bros. TV has also been terminated in the wake of his alleged behavior.
Just under a week later, former coworker and Fuller House star, Candace Cameron Bure is coming to Franklin's defense, vouching for the cast's love of their original collaborator.
During Oscars weekend, Bure attended the Elton John AIDS Foundation Oscar viewing party, and was interviewed by Entertainment Tonight about the scandal, and she readily provided support for the Fuller House creator.
"Jeff is a dear friend, and he's been a wonderful showrunner, and he will be sorely missed from all of us. But the show must go on. We'll do that and we hope that we will have a great season," Bure said.
Not just speaking for herself, Bure assured viewers that the rest of the cast will also miss the man that brought them the Tanner family.
Either way, they are still moving full-steam ahead on the upcoming fourth season, which was announced in January. "I can't even believe it, but we'll start production pretty soon," the actress said. "I don't know when it's going to air, probably the end of the year, but we're just working away."
See Also
The fashions and the hairstyles have certainly changed ... we're talking about you, Uncle Jesse!
Time will tell if Franklin's absence on the show will change the characters or plot in any significant way. Meanwhile, it will be a bit of a wait until new episodes hit the popular streaming service. Thankfully, there are three other seasons to binge on repeat until then, right?
Fuller House, Streaming now, Netflix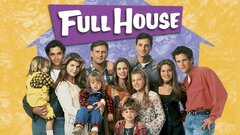 Powered by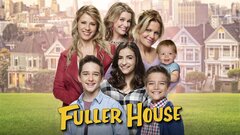 Powered by