'The Walking Dead': What That Midseason Premiere Twist Could Mean for Rick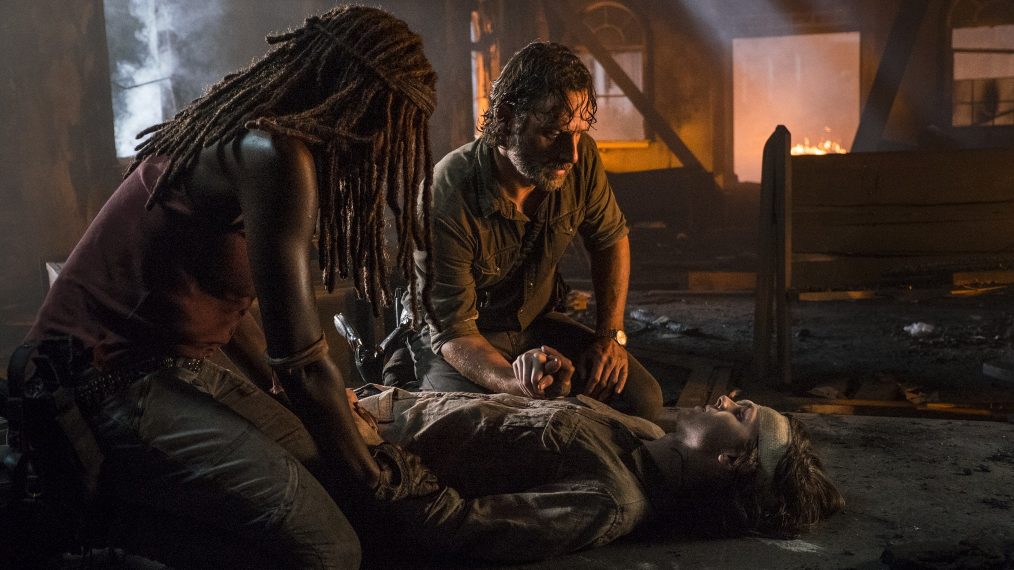 [Spoiler Alert: This post contains plot details about "Honor," the Season 8 midseason premiere of The Walking Dead.]
"Honor," the Feb. 25 midseason premiere of The Walking Dead, was undoubtedly one of the hardest episodes that fans have had to endure during the hit show's eight-season run. It confirmed what viewers  had already presumed—Carl Grimes (Chandler Riggs) succumbed to his walker-inflicted injures and [spoiler] died.
Along with this difficult death, the episode featured some shocking reveals, one of which was about those mysterious flash-forwards that were introduced in the first episode of Season 8. While some viewers previously thought this may have to do with the flash-forwards that were common in the original comic books, it was revealed that they were, in fact, idealizations of the future thought up by a dying Carl.
The young man made his opinion clear to his father, Rick (Andrew Lincoln), that he wanted to see a world with less violence, which would be a big shift from the show's tone at the start of the season. In an interview with Deadline, showrunner Scott M. Gimple shared that this hope for the future may be harder to reconcile for Rick since it includes having to get along with Lucille-wielding Negan (Jeffrey Dean Morgan).
"Clearly, it's a challenge to Rick, to Michonne (Danai Gurira) and to others to even envision a world like the one Carl is describing. It seems like they have a choice now. Carl's way or the way they're currently doing now and it's so hard to even imagine what Carl wants," Gimple told Deadline. "They're sitting in the burning ruins of Alexandria, but it is his wish and a giant wish of an incredible hero that's not going to be something they could shrug off."
So could there be hope for a brighter future? Probably. If The Walking Dead is good at one thing, it is keeping its viewers on their toes.
This tactic was used once again when the episode [spoiler] concluded with Rick bleeding from a severe wound, leaning against a tree. With not a soul around, what could Rick's fate be? Honestly, anyone's guess is as good as ours, because it looks like Rick is on the verge of death, yet it is more likely than not that the showrunners are just teasing fans, because Rick is—after all—the main character.
Of this, Lincoln told The Hollywood Reporter that he will say goodbye to Rick Grimes at some point, but not this season—the actor already has a deal for Season 9, although it isn't confirmed that he'll be a regular.
"I love doing the show; I love the character; I love playing Rick. It's been one of the most satisfying, thrilling and rewarding parts of my career," he told THR. "But I have always said that I want to finish in the way that we began: big scale, pared down vision of the world. There are lots of unanswered questions and we owe a debt to all of the viewers to answer a few of those. So yes, once they're answered, there is an endgame."
While these words are sad for fans to reconcile, the series still has a Season 9 order, and the rest of Season 8 to look forward to. The Walking Dead's popularity should comfort viewers, because that's what will keep this AMC show alive, and, with a spinoff like Fear the Walking Dead, they likely have nothing to worry about other than shocking character deaths.
The Walking Dead, Sundays, 9/8c, AMC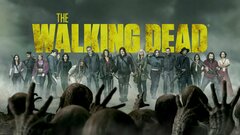 Powered by