'The Killing' Stars Mireille Enos & Joel Kinnaman Reunite for Amazon's 'Hanna'
In May, Amazon announced that it would be adapting Hanna from its 2011 film version into an all-new original series for the streaming site. And now, we're finding out that the project will reunite one of TV's favorite pairs: The Killing's Mireille Enos and Joel Kinnaman.
Since the AMC to Netflix drama ended in 2014, Enos and Kinnaman have each appeared in series like ABC's The Catch and Netflix's new hit, Altered Carbon, but this will be the first time they're back on-screen together.
Hanna will take direct inspiration from the Joe Wright movie and will be written by David Farr who co-wrote the original. Enos will play Marissa, a tough CIA agent on a mission to catch the mysterious Hanna (Esme Creed-Miles). Kinnaman will play Hanna's father Erik, a soldier at heart who he keeps his daughter hidden by raising her in the woods of Poland. The actors' counterparts were portrayed by Saoirse Ronan, Cate Blanchett, and Eric Bana, respectively, in the film.
The story follows Hanna, a teen trained with a special set of skills that breaks away from her father in order to see the world. She soon discovers that there are some people looking for her—and not the good kind. As this -part thriller, part coming-of-age story unfolds, viewers will start to piece the puzzle together.
In the show, Enos and Kinnaman will play in opposition to each other, while on The Killing, they were partners on the police force. It will be nice to see them on-screen together after three years, and if the show is anything compared to the critically acclaimed film, then we're sure it will be great.
Since Kinnaman's deal with Netflix for Altered Carbon is only a one-year commitment, he isn't likely to return for a second season, making his role with Hanna his new focus.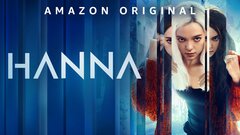 Hanna
where to stream
Powered by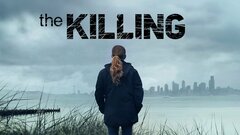 Powered by