Ask Matt: Versace Doesn't Register in 'Versace,' Votes for HGTV's 'Home Town,' 'Black Panther' on TV, and More
Welcome to the Q&A with TV critic (also known to some TV fans as their "TV therapist") Matt Roush, who'll address whatever you love, loathe, are confused or frustrated or thrilled by in today's vast TV landscape. One caution: This is a spoiler-free zone, so we won't be addressing upcoming storylines here unless it's already common knowledge. Please send your questions and comments to [email protected] (or use the form at the end of the column) and follow me on Twitter. Look for Ask Matt columns on most Tuesdays and Fridays.
Does Versace Need Versace?
Question: We're now more than halfway through the highly emotional second season of FX's American Crime Story anthology, The Assassination of Gianni Versace, and the least intriguing parts are the scenes (thankfully just a couple this week) that feature Versace! The third and fourth episodes didn't have anything to do with Versace and they were the strongest episodes to date. It's so ironic that the title of this extremely compelling series features the name Versace. — Fred
Matt Roush: And yet without the high-profile slaying of the celebrated designer, which catapulted the deranged Andrew Cunanan onto the front pages while also marking the end of his reign of terror, this fascinating and unsettling docudrama almost surely wouldn't exist. Calling the series "The Madness of Andrew Cunanan," while more appropriate, wouldn't have the same ring. Addressing your criticism, I don't mind the Versace scenes. Edgar Ramirez is doing a fine job working on a much smaller canvas to depict certain turning points in Versace's life, including most recently his coming out, which made an interesting parallel to the equally-ill fated Navy officer played by Finn Wittrock, who gave his interview about gays in the military to CBS News from the shadows. The series seems to be making the point that while Versace made a name for himself, trying to live openly and honestly, the man who would end his life was doing anything but, existing in a toxic world of narcissistic delusion. That's a pretty powerful contrast.
See Also
Plus, he doesn't believe in guilty TV pleasures.
---
The Home Town Fan Club Speaks Up
Question: Regarding the article on new "Dynamic Design Duos," as much as I'm really going to miss Fixer Upper, I wouldn't pick Restored by the Fords or Flip or Flop: Nashville as my new fave design show. What about Erin and Ben Napier of Home Town? In my book, they are the ones to watch in terms of restoration/renovation. Ben is a gifted woodworker and Erin has a great eye for decorating without compromising the integrity of the history of the property being worked on. In terms of overall impressive "restoration" shows, you didn't even mention as alternatives shows like DIY's Stone House Revival, Restored, Maine Cabin Masters and Rehab Addict. Having said all of this, I can't wait for Nate & Jeremiah to return and wish Chip and Joanna would reconsider! — Barbara
Matt Roush: That was obviously a very selective list, and lists exist to be argued over. But Barbara is hardly the only one to single out Home Town. Ann from Springfield, MO., also wrote in praise of the Napiers: "I wish their shows were longer, because their designs are far and away the best ever." I defer to these fans, because this is a genre of TV, however thriving, that I just don't have much time to indulge. I blame Netflix.
---
A Small-Screen Panther?
Question: Any chance of Black Panther being made into a TV series? — Kristi
Matt Roush: Would you settle for Black Lightning? At the risk of confusing Marvel and DC Comics icons, the answer to your question is: Very unlikely. Given the buzz Black Panther is generating, and the expectations of blockbuster box office (even while the Olympics are ongoing), Panther is likely to remain a movie franchise for quite some time. These comics companies try to keep their movie and TV properties mostly distinct, and if Panther opens the way Marvel hopes and expects it to, I doubt you'll see this character on network or streaming TV. Although I wouldn't rule out a cameo someday for promotional purposes.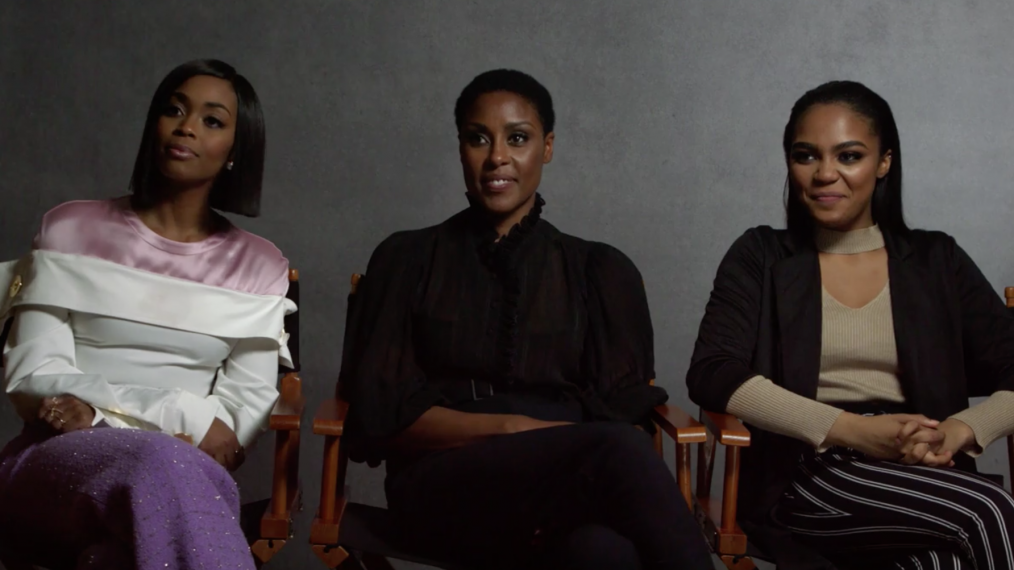 See Also
The Pierce women of The CW's superhero drama talk suiting up, family dynamics.
---
The Crazier the Better
Question: [From recent comments] It's not often that a show gets better with each season, but Crazy Ex-Girlfriend sets a standard that few shows can take claim to. From a cartoon character who devises ridiculous plots to win a man, to the messed-up but self-aware woman she has become three seasons later is a miracle of writing and acting. The musical numbers are not just props but woven into the lives of all the characters; some of those numbers unforgettable. You are right when you say it will probably go down as a cult favorite, or whatever. But thanks to streaming, it may yet get the audience it deserves. Kudos to The CW for supporting it even with its small audience. I'm hoping we fans get another season. — Vivien
Matt Roush: Given that the game plan by all accounts is for a potential fourth and final season, I'd be stunned if The CW doesn't renew Crazy Ex for one last run—especially now that the network is expanding next season to a sixth night of programming on Sundays, which should reduce the current inventory problem of too many shows for too few slots. Even so, the investment they've made in Rachel Bloom's uncompromising vision is so rare there's no way to look at it beyond pure gratitude. Friday's finale is another winner: hilarious and touching in the childbirth storyline, raw and moving in Rebecca's desire to face the consequences of her many bizarre actions. Crazy Ex-Girlfriend is truly one of a kind.
---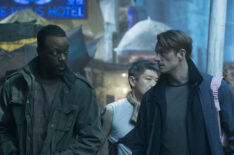 See Also
Immortality has deadly consequences.
Warning: Don't Sex Up the Space Family Robinson!
Question: I am concerned with Netflix rebooting Lost in Space. Recently, I watched some of their much-ballyhooed Altered Carbon. Netflix attempts to plaster over the issues that show has by tossing in tons of really explicit "adult" content, content that is very badly done. Even Eros himself would cringe at this. The practice of streaming companies trying to be "edgy" by shoveling in salacious content in a bid to ape HBO's success is tedious, but having such terribadly-done allegedly adult content crop up in a remake of a classic children's show would be a travesty. — AMD Afficionado
Matt Roush: Altered Carbon really is a mess, isn't it? Verges on torture porn, not to mention being a confusing and (typical for Netflix) overlong muddle. Still, I wouldn't fret that the new Lost in Space will somehow become a "hard-R"-rated version of the Irwin Allen classic, a favorite of my 1960s childhood. Even though our report on the reboot suggests that the marriage of parental space travelers John and Maureen Robinson (Toby Stephens and Molly Parker taking over from Guy Williams and June Lockhart) isn't going swimmingly, I doubt we'll see them suddenly start swinging with sexy aliens. If they do, I'd agree with you that this wouldn't be the show for me, and I'd tell it to get lost.
---
Awards Categories Are No Laughing Matter
Question: When are academies, the critics and award shows (Golden Globes, SAG, Emmys, etc.) going to finally come into the 21st century and create categories for "Dramedies?" It just doesn't seem fair to compare the truly comedic genius of Julia Louis Dreyfus, Debra Messing or Kristen Bell with work being done by Frankie Shaw (SMILF), Emmy Rossum (Shameless) or the women of Orange Is the New Black. — Rob, San Francisco
Matt Roush: I know this is a source of frustration for many, including I'm sure the actors and producers whose work may be undervalued because it's either too dramatic to qualify as comedy or too lightweight to compete with more nuanced dramedies. But I don't see the situation changing. There are already so many categories, especially at the Emmys, that adding another four to six entries (at least) under the amorphous banner of the "dramedy" will almost certainly never fly. It's really up to the organizations and their members to assess these shows honestly—Orange is not, and never was, a comedy, and I'd say the same is true for Shameless, despite its outrageousness—and to try to reward the best work. The awards process is a famously imperfect one, but adding even more layers would only threaten to dilute the achievements of those who won.
That's all for now. We'll pick up the conversation again soon, but because of the holiday weekend, there won't be a column on Tuesday. Thanks as always for reading, and remember that I can't do this without your participation, so please keep sending questions and comments about TV to [email protected] or shoot me a line on Twitter (@TVGMMattRoush), and you can also submit questions via the handy form below.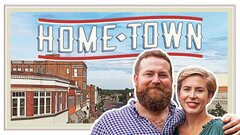 Powered by