'UnReal' Newbie Adam Demos on a Quinn-Rachel Love Triangle, Season 4 Details
When Lifetime's UnReal premieres Season 3 on February 26, one face you'll definitely notice is new series regular Adam Demos.
In his first US television role, the Aussie hunk plays August, a pro-surfer and humanitarian vying for love as a contestant on the Bachelor-inspired drama's fictional dating show "Everlasting." Things quickly get messy as August finds himself in a love triangle between the show's top producers, Quinn (Constance Zimmer) and Rachel (Shiri Appleby).
Demos spoke with TV Insider ahead of the premiere, sharing some scoop on what UnReal has in store—plus, some additional intel on the already-in-production Season 4 and its Bachelor in Paradise-esque twist!
UnReal's first two seasons featured a male 'suitor' or lead, but this season, the suitor is a female. How do you think that has changed the show?
Adam Demos: The thing that's different now is that we've got the 'suitress,' and the character—and the actress, Caitlin Fitzgerald—is a pretty strong, independent woman. What differs instantly is that she takes it to the girls, to Quinn and Rachel. She's not an easy pushover like the guys have been in the past.
So you've got that dynamic, and then you now have all the male contestants. You put those guys under the microscope and chasing the one girl, and egos will come up every now and then. It gets pretty explosive.
The contestant-producer relationships on the show are crucial for how far the contestants go. Is there anything you can tell us about the relationship between August and his producer?
I think that when he gets there, he has an interesting relationship because, within the show, they sort of back him to go all the way initially. But August ends up being part of a little love triangle and forms a bit of a connection with both Rachel and Quinn.
I won't go into it too much because it will ruin it, but you can see how that would probably cause conflict with them trying to produce him to win the show—especially once emotions are involved. So, once sparks fly, that causes a bit of hate and jealousy. It makes it pretty interesting.
In previous seasons, favorite female contestants were often pegged as 'wifeys.' Are they pegging August as 'husband material?'
I think at the beginning, he's cruising along. His storyline is more to do with outside of the show and the dynamics, you know, the relationships with Quinn and Rachel. Toward the end, he ends up coming back and forming a connection with the suitress, as well.
He's not initially a 'wifey.' He's more appealing to Rachel, basically. But I think as the episodes go on, he ends up going in that direction.
Season 2 left us with a big cliffhanger when Coleman and 'Hot Rachel' get into a car wreck. Can you tell us about where the show picks back up after that?
It's sort of just the aftermath—Rachel taking herself out of that world and out of that career because it was just too much to handle. Then, everyone is sort of fighting an identity crisis. The show's gone completely downhill, so [Quinn]'s needing to get the ratings back up, and she needs Rachel to do that.
They're sort of fighting the moral dilemma of whether to go back after something so brutal. It's like an addiction for them. They can't stay away. They end up getting back on the horse and getting back to work.
UnReal is obviously based on shows like The Bachelor and Bachelorette. Have you ever watched the original—or the popular Australia version?
No, I've never really watched it. But it's funny because I did Season 3 and Season 4 of UnReal, and after Season 3, I went home for a little bit of a break and started watching it.
I think UnReal is so popular because it gives you a peek behind the curtains of how those reality shows work. So now, I'm so fascinated with it because it's almost like I know how manipulative and twisted it is. It makes [the show] entertaining now watching it, knowing how they actually get what you see on camera. We actually had interviews with people who were on The Bachelor last season and they were saying how exactly the same it is.
Do you think you'll be tuning in to watch The Bachelor Winter Games?
[Laughs] Yeah, I guess so, just because it'll be a fascinating disaster. I'm sure I'll tune in if I'm around a TV at the time.
You've been acting in Australia for a number of years but this is your TV debut in the US. Can you see a difference between Australian and American shows?
I think, for starters, it's just the scale. There are so many more people involved in the show. There's so many more crew, cast—and the budget.
But I mean, once you're in a scene and you're acting opposite someone, you don't notice that stuff around. The acting itself isn't different, I think just the scale was the thing that was the most opposite to Australia.
Were there any challenges unique to the making of UnReal?
Shooting UnReal was a different beast in itself. So you call action for UnReal, and then you call action for "Everlasting." And then, they cut "Everlasting" with the fake crew and the fake AD and director, and then you're still acting in UnReal. So it's like you're doing this weird inception. I've never experienced anything like that before. It was a bizarre, awesome ride. I loved it.
You mentioned before that you just finished filming Season 4 of UnReal. So clearly your character sticks around…
Yeah, we can expect to see August back. Season 4 is 'All Stars,' [featuring] the most popular past contestants within the "Everlasting" world. Lucky for me, I got to come back and do all that. It was a frickin' joy that's for sure.
There's no suitor or suitress. It's like Bachelor in Paradise, so you've just got half male, half female, and they couple up. That creates a whole other dynamic, as well. So everyone who loves the show, they won't be disappointed with either season.
UnReal, Season 3 Premiere, Monday, Feb. 26, 10/9c, Lifetime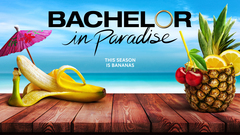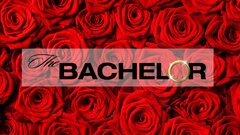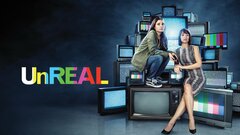 UnREAL
where to stream