How 'UnREAL' Makes 'The Bachelor' and 'Bachelorette' Tougher to Watch
When UnREAL debuted on Lifetime last summer, I was told I just have to watch it. After all, as a person who thinks The Bachelor franchise is the greatest show in the history of television, my friends knew it would be a show that piqued my interest, as it peeked behind the scenes of a Bachelor-like series from the producers' point of view.
RELATED: The Bachelorette's JoJo Fletcher on Having 26 Suitors and Being 'A Very Strange Person'
Why do I love The Bachelor/ette so much? It's the perfect combination of romance, drama, and comedy and it cultivates a careful dynamic of genuine reality in a manufactured setting. Sure, producers poke and prod to make it extra ridiculous and dramatic. But the difficulty and fundamental embarrassment of going after love? That is painfully real.
Which is why I'm sorry I listened to the people telling me to watch UnREAL; it completely ruined the Bachelor franchise for me. The producers of the show's fictional reality series Everlasting, notably the super-tough Quinn King (Constance Zimmer) and the highly skilled but morally ambiguous Rachel Goldberg (Shiri Appleby), relentlessly and shamelessly manipulate contestants to foment as much televised drama as possible. And while none of their antics were shocking, it was still disappointing.
RELATED: B.J. Britt on Being UnREAL's Newest Bachelor
UnREAL's central premise of Everlasting's crack producer returning to the fold to essentially relive her own downfall, is a testament to the Bachelor's powerful vortex. It took seeing UnREAL for me to view The Bachelor franchise's contestants in a new light as they return to again and again. Contestants attend reunions, rally around #bachelornation, date one another, go on Bachelor Pad, and keep reliving the pain they experienced the first time they were on the show.
As for the producers themselves, UnREAL provides unparalleled insights into how much behind-the scenes drama required by a show as dramatic as The Bachelor/ette. The biggest element of this was the role of incentive. UnREAL proposes—no pun intended—that each producer claims certain contestants that they push to perform on screen.
For instance, we see Rachel and fellow producer Shia, at the demand of Quinn, emotionally manipulate the women off-camera, to the point of withholding information about a parent's heart attack, interfering with medication, and pushing one woman to confront her virginity via her closeted sexuality. And that was just in the first two episodes! However, that rings true; The Bachelor/ette features countless sob stories. UnREAL made it evident that, in real life, producers encourage these moments, if not outright force them into the light.
That's why my favorite show is now tougher to watch; it means the men and women on it aren't crazy. Watching a drunk lady have a meltdown is one thing, and it's entertaining. "Where do they find these people?", we ask. But knowing that she's probably just a regular woman, forced to re-engage with trauma from her past while she's drunk, is quite another. "Where do they find these producers?", UnREAL begs us to ask.
It takes a lot of the fun out of the drama of The Bachelor franchise knowing that not only is it forced, but in a way that could possibly do damage to these people, who are clearly—to use the show's own parlance—it in for the wrong reasons to begin with. The setup itself, with contestants guaranteed to face rejection and embarrassment, is more than enough self-inflicted pain.
That said, my experience with UnREAL hasn't been entirely a drag. It's also shed light onto the more inexplicable parts of The Bachelor/ette: mainly, why men and women who are clearly duds stick around for so long. UnREAL has exposed that many of the tropes of the genre are driven by producers. Like clockwork, nearly every season includes the "unexpected" addition of a former contestant, to tempt the Bachelor or Bachelorette, like Nick "All About Passion" Viall or Becca "The Virgin" Tilley. Not only do these types make great TV, it's challenging to escape the vortex, no matter how horrible the experience was the last time around.
The first season of UnREAL followed Adam Cromwell (Freddie Stroma) as the "Bachelor" who really just wants to better his business, which illustrates what every fan really knows about the show: the true prize is coming in second. You don't really want to find love, you want to come very close, very dramatically, and then become the next star. It's an unrivaled platform for whichever company, (Ben Flajnik's winery), cause, (Ben Higgins' charity bracelets), or book deal (Sean Lowe, Andi Dorfman, Trista Sutter, and Chris Harrison himself) the person would like to promote.
As much as UnREAL has changed the way I watch The Bachelor/ette, the crucial thing to remember is that UnREAL is fictional, enhancing some aspects of the romantic reality competition genre for dramatic effect. That means that my beloved Bachelor franchise is not all bad. In fact, it's all the more brilliant for never letting on the depth of its drama.
Maybe The Bachelor will begin taking notes from UnREAL for a change, as their second season "bachelor" is African-American (B.J. Britt), something ABC has never done. I've also made a change: inspired by the behind-the-scenes pushing and pulling on UnREAL, I started a fantasy Bachelor pool for my friends and I to tally points while we watch—all in good fun.
The Bachelorette, Mondays, 8/7c, ABC.
UnREAL, Mondays, 10/9c, Lifetime.
Note: This article has been corrected; it was previously stated that Rachel was a former contestant, and she lied about a contestant's dad's heart attack in Season 1. Also, it was stated that Rachel interfered with a contestant's medication and forced another to confront her virginity. It was also stated all of this happened in the pilot. It also previously stated that UnREAL has had repeat characters.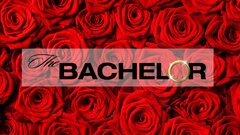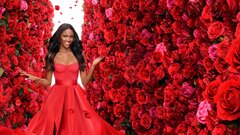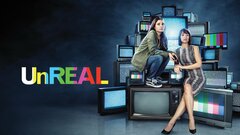 UnREAL
where to stream