'Star Wars' TV Series in the Works—Plus, 'Game of Thrones' Showrunners Take on the Galaxy
In a galaxy not so far away, Disney is making major Star Wars deals.
Earlier this week it was announced that Game of Thrones showrunners David Benioff and D.B. Weiss would helm a film trilogy for the ever-expanding franchise. Not unlike The Last Jedi's Rian Johnson, Benioff and Weiss are being given creative freedom when it comes to the films.
But on the TV front, Disney CEO Bob Iger announced that the company plans to bring multiple original Star Wars series to their highly-anticipated streaming service. One of the series in development will be live-action, and though the deal isn't entirely closed, Disney will soon reveal the production team behind the project.
There are no details yet on whether the other Star Wars series will be live-action or animated, but Disney clearly has the ball rolling. The powerhouse company has already pulled some of its bigger titles from Netflix.
The service, which will resemble competitors like Netflix and Hulu, is expected to launch in late 2019. By exclusively streaming Disney content, they will target a family demographic with High School Musical and Monsters Inc. themed shows.
Star Wars fans can rest easy knowing that there will be plenty of the franchise in their future. Until then here's to hoping they reveal more details on the project soon.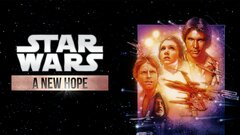 Powered by