'Game of Thrones': Maisie Williams Spills Season 8 Premiere Date
Winter is coming, and Game of Thrones will be nowhere in sight. The mega-hit HBO series is always a hot topic, but since it was announced that GoT wouldn't return until 2019, fans have been up in arms.
Well, we're happy to say that you'll only have to wait a little over a year to hum that addictive opening title song, because Maisie Williams has spilled the beans on a release date. In an interview with Metro, the actress revealed that the show is continuing production through December of this year, and should be ready for viewing in April of 2019.
See Also
Season 8 will contain 6 episodes.
"We wrap in December and we air our first episode in April [2019]," she said of Season 8 to Metro. "That's a four-month turnaround for these huge episodes. There's a lot that goes into the final edit. You would not want to rush this season at all. We owe it to our audience and our fans to really do this final season to the best of our abilities."
This news should delight the millions of fans who are anticipating the final season; with a date to look forward to, there is a clearer idea of what to expect. According to Williams' statement, this production schedule will allow for finer CGI details and a quality finished product slightly superior to past seasons.
And so the waiting game for GoT begins, but at least this gives super-fans the chance to properly binge previous seasons in anticipation.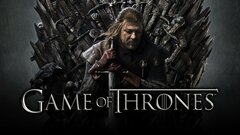 Powered by