'The Bachelor' Episode 6: The Dramatic Two-on-One (RECAP)
Episode 6
Season 22 • Episode 6
[SPOILER ALERT: This recap features spoilers from the Season 22 sixth episode of The Bachelor.]
That jet set life, though! The women on The Bachelor can stop pretending to get overly excited about destinations like Lake Tahoe and Ft. Lauderdale. On this episode, the women and Arie headed to Paris! After all, it is the City of Love.
Besides the exquisite locale, host Chris Harrison also revealed the trip would include a two-on-one date. And Krystal already had her back up.
"I wonder who's going on the two-on-one with me," she ponders, believing she's the obvious choice.
Cue the eye roll from the other ladies. Ohh, what a trip this turned out to be …
Here's what happened this week:
The Final Lauren
We started out with four Laurens and now we're down to one. So, the pressure is on Lauren B. to do them all justice. The date started out super awkward as Arie wasn't sure whether or not Lauren B. liked him back and we're not sure either. This is basically the plot line in every John Hughes movie.
"More and more of her personalities are coming out through these last few weeks," Arie says about Lauren. If only we felt the same about him. Sigh.
We can't put this all on Arie though. Lauren B.'s personality seems to shine less than Arie's on this date causing Bachelor fans to draw a comparison with former Bachelor Ben Higgin's ex-fiance, Lauren B. (not the same person).
Lauren B. reminds me of Lauren B. #TheBachelor

— Andrea Lavinthal (@andilavs) February 6, 2018
Lauren B. struggles to say anything but "wow" but Arie opens up. On a more sensitive topic, he reveals a woman he was in a former relationship with suffered a miscarriage with his child.
From there Lauren finally reveals a past failed engagement is what prohibits her from opening up. This intense talk is enough for Arie, as he offers her a rose at the end of the date.
Things Get Sexy
Everybody can-can at the Moulin Rouge! #TheBachelor pic.twitter.com/qJ3FtXpvjV

— The Bachelor (@BachelorABC) February 6, 2018
The women are brought on a group date to Moulin Rouge with the plan to rehearse choreography and dress in glamorous costumes.
While Seinne stands out because of her dancer background, Tia is beyond uncomfortable and it's revealed that whoever gets the rose at the cocktail party will perform live during the show. The competition instantly heightens. Break a leg.
Bekah M. steals the show in the end and nabs the rose. She joins Arie hand-in-hand with Arie on stage. The performance is cringeworthy to say the least.
"Watching Bekah M. makes me feel a little insecure about the relationship I have with Arie," says Chelsea from the audience.
Krystal Vs. Kendall
I really don't even get how or why Kendall was chosen for this two-on-one, especially since she never had a one-on-one with Arie. It's kind of an insult to her if we're being honest and sends the signal of 'I like you, just not enough for quality alone time.'
Now if it was Bekah M. there with Krystal that would make more sense and the drama would be juicy.
How dare they deny us a Krystal and Bekah M 2 on 1 date. I am livid. #TheBachelor pic.twitter.com/Vq5DdshzF6

— 🥀 Anonymous Bachelor Fan 🥀 (@AnonBachelorFan) February 6, 2018
Krystal uses her manipulation skills on Arie in a way that causes him to question Kendall and if she's here for love.
"It's about winning for Krystal," Kendall says after her time with Arie.
Then in a bizarre but kind twist of events, Kendall confronts Krystal but in a compassionate and patient way.
"Saying the thing that's most hurtful doesn't necessarily mean you win," Kendall tells her. "It means you hurt somebody."
Krystal doesn't respond and that pretty much sums up who she is as a person.
But nice girls do finish first because Kendall gets the rose and Krystal GOES. HOME. Bye.
Jacqueline Gets Wooed
Jacqueline has had virtually no screen time so this one-on-one was a bit of a surprise.
"I think when I got the date card it felt like I was given a pony for Christmas. But it's also like if you don't learn to ride this pony correctly by the end of the date, it'll be shot," she explains to the camera. Well, that got dark very fast.
Arie seems to smart-shame her in the beginning of the dinner date by alluding to the fact that her intelligence as an obstacle and intimidating factor for him.
Also confusing, since he never said the same thing to Ivy League graduate, Seinne. But Arie must be feeling something there because Jacqueline gets a passionate kiss and a rose.
A Shocking Rose Ceremony
These roses are starting to look fake to me. Jenna, who said she would drink pee for Arie, and Chelsea, the single mom, get the heave-ho. This was really rough one for Bachelor fans.
And just when you thought the cattiness might calm down without Krystal here comes Lauren B. She's in hysterics behind the scenes after the rose ceremony. What? Why?
Hometown dates are right around the corner and after tonight's elimination, it's anyone's game.
C'est la vie!
The Bachelor, Mondays, 8/7c, ABC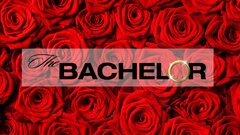 Powered by