'The Bachelor' Episode 2: The Race for Arie's Heart (RECAP)
[SPOILER ALERT: This recap features spoilers from the Season 22 second episode of The Bachelor.]
This episode was kind of a drag, and we're not just talking about the racing.
Hold on tight.. the puns only get better from here. Tonight's episode is so damn good. #TheBachelor #TheBashelor pic.twitter.com/eAEy5yVXaL

— Arie Luyendyk Jr. (@ariejr) January 9, 2018
It's no secret that Arie's a bit on the dull side so on this episode of The Bachelor it seems like the cast was really going the extra mile to bring the drama. Seriously, these dates were so intense, so much money was splurged, and tears are already being shed.
Bekah is the first to ask what we're all wondering when Chris Harrison walks in the room, "Where's the date card?"
Here's what you missed:
Becca K Gets Spoiled by Arie on a Fairy Tale One-on-One Date
"Everything about this has just blown my mind," Becca says as Arie takes her for a ride on a motorcycle to their date destination to a mansion. Little does she know, this date can only go upwards. Celebrity guest Rachel Zoe appears from the next room prepared to style Becca for her date later on with Arie.
In reaction to the surprise, Becca says, "You just buttoned up my sleeves, like what?" which is all of us in the same room as Rachel Zoe. Zoe also gave her seal of approval in an interview with People, where she said, "I will be rooting for her this season."
LOVE that Becca K. chose the Glenda dress! One of my absolute favorites! Shop all of the looks she tried on now >> https://t.co/bLKjhtDa1C ! XoRZ #TheBachelor

— Rachel Zoe (@RachelZoe) January 9, 2018
Now let's talk about all the bling she walked away with. Arie lets Becca K. keep all of the dresses designed by Rachel Zoe. He gets down on one knee, again. This time he has a box of Louis Vuitton's ready for Becca to step in like Cinderella. "I know material things don't mean a thing, but damn those shoes are so beautiful," Bibiana says as Becca K. drops off her things.
Finally, Becca gets to keep jewelry from the one and only Neal Lane, has her first kiss with Arie and walks away with a rose. Wow.
Krystal Meets Arie's Whole Family
Woah. Hometown visits are usually not until the very end of the season when the remaining women are in the single digits. "Would he take a girl home that quick? I don't know," says Chelsea, and for once I agree with her. Arie must truly see something special in Krystal, since he brings her back to his hometown of Scottsdale, Arizona after having just met.
Nick took me home on our first date too, Krystal… and we all know how that ended up.. #TheBachelor

— Raven Gates (@ravengates09) January 9, 2018
Krystal is overwhelmed and reveals to Arie that her dad wasn't a part of her life and her mom wasn't emotionally available so she became her brother's primary caretaker who is now homeless. Considering the different upbringings Arie seems incredibly supportive. She also walks away with a rose.
Anyone else need a break? This season is moving way too fast on the tracks.
15 Woman Go On the Season's First Group Date
This season has already been filled with so many racecar puns that it's only fitting the woman, Lauren G, Maquel, Brittany, Chelsea, Marikh, Jenna, Caroline, Annaliese, Jennifer, Valerie, Kendall, Tia, Seinne, Bekah, and Lauren B head on a group date involving race cars.
The women get to design their own cars and compete in Demolition Derby, which means the last one with a surviving vehicle wins. "The key to victory is to hit people hard and as fast as possible," explains Arie. Jenna designs her car to say "Thnx Emily" and Bibiana reveals she doesn't have a license. If this is an indication of the rest of the season, buckle up!
Seinne is the group date champion.
Annaliese Missed the Memo About Dating a Racecar Driver
During the group date, Annaliese has a complete meltdown over her fear of cars stemming from a childhood trauma with bumper cars.  Yes, bumper cars. "When I was a kid I was doing bumper cars and I just remember getting trapped in the middle and everyone kept hitting me and I was just crying and I hated it," she tells her fellow contestants.
The Bachelor, Mondays, 8/7c, ABC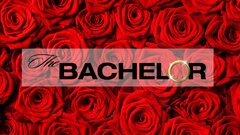 Powered by