'The Bachelor' Episode 8: Hometowns and Heartbreak (RECAP)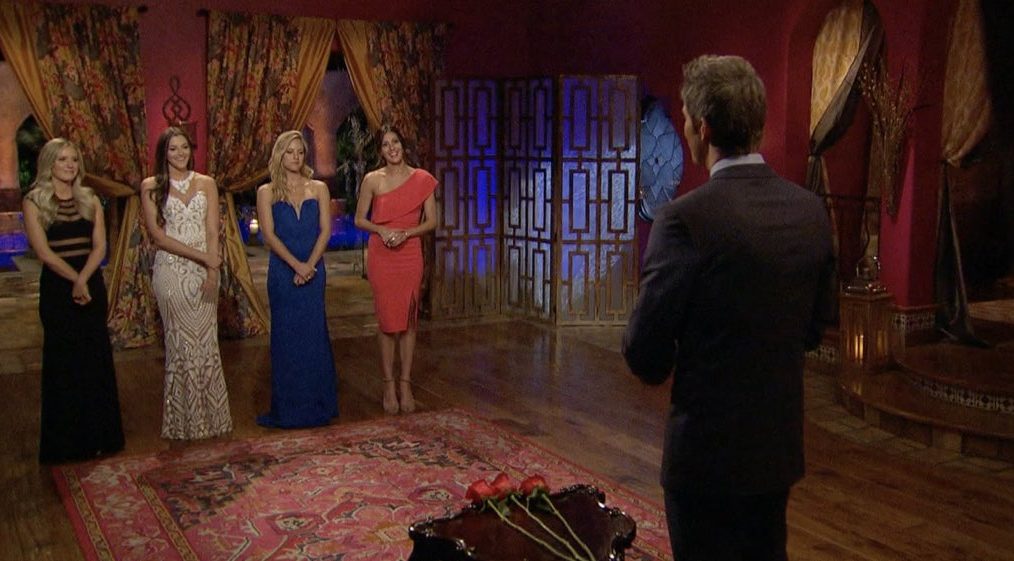 Episode 8
Season 22 • Episode 8
[SPOILER ALERT: This recap features spoilers from the Season 22 eighth episode of The Bachelor.]
"There's four women left and one of them is going to be my wife," says Arie as the hometown dates begin. We're getting down to the wire and things are becoming serious, finally.
On this week's Bachelor episode, Arie visits the hometowns of his top four women–Kendall, Becca K., Lauren B., and Tia–but only three will walk away with a rose.
After an emotional week, the women are prepared to wear their hearts on their sleeves and fight for Arie's love. Some members of the families embrace the race car driver while others (mainly the fathers of the women) threaten Arie…and some even deny his proposal requests. Awkward.
Here's what happened this week:
Double Trouble with Kendall
Of course, there's taxidermy on Kendall's hometown date–it's her thing. For fun, Kendall takes Arie to the back of her taxidermist's office to mount rats. Totally casual activity to do in Los Angeles, California.
"In a way, taxidermy is the perfect relationship because it's something that lasts forever," says Kendall. How romantic? Arie seems to think so because he still decides to meet her family and admits that he's falling for her.
The weirdest date in Bachelor history? 🤔#TheBachelor pic.twitter.com/bdiEyqj9HF

— The Bachelor (@BachelorABC) February 20, 2018
The toughest critic Arie faces is Kendall's identical twin sister, Kylie, who reads the energy between the two, noting some space in the relationship.
So Kendall's twin sister just HAPPENS to be named Kylie? I'll tell you, the devil works hard but kris Jenner works harder. #TheBachelor

— allison burch (@allaysonn) February 20, 2018
Kylie is very intuitive and a little skeptical. She notices Kendall didn't reciprocate the same feelings. Kylie's parting words for her sister: "If you're afraid to lose him, you need to tell him everything you're feeling."
Nobody knows you better than your twin, right? Their talk definitely made an impact because Kendall finally tells Arie that she's also falling in love.
Tia's Family Gets Tough With Arie
Next stop: Weiner, Arkansas! In a symbolic move, Tia takes Arie on a date to her hometown's dirt racetrack. How country of her. The race doesn't prepare Arie for the rapid fire questions Tia's family has planned for him.
The Weiner Raceway! #TheBachelor pic.twitter.com/5uU0EpV2rm

— The Bachelor (@BachelorABC) February 20, 2018
"I hope they're able to read our connection and are able to see how he makes me," she says nervously as she walks with Arie.
The conversation immediately heats up with Tia's brother, Jason. He calls Arie out for his nickname "The Kissing Bandit" and his supposed playboy persona. I understand the concern but Arie is hardly a Juan Pablo situation.
Her father grills Arie with the same intensity as Jason. "If you hurt her, I can find you on Google," says Tia's dad. Despite the pressure from both men, Arie passes their test with flying colors and receives the proposal blessing he asks for.
My only question is where is Raven Gates?! I thought they were best friends.
Will Tia & Arie see me next week?? 🤷🏻‍♀️🤷🏻‍♀️ I guess we'll find out 😏🙃😉 #thebachelor

— Raven Gates (@ravengates09) February 13, 2018
The Perfect Pick With Becca K.
Becca K. and Arie pick and make caramel apples in Minneapolis, Minnesota. Is this what a future weekend would look like? It's probably one of the most relatable and cutest hometown date we've seen. Although, Becca warns Arie about her strict Uncle Gary, who's been like a second father to her after her dad died.
"We're her guard dogs," Uncle Gary tells Arie.
In the other room, Becca K. speaks with her mother about potentially getting engaged. Her mother shuts down the idea of giving her blessing on behalf of her late father. She tells Becca K., "I need to know what's going on between you and Arie is totally real." You mean a reality show isn't real?
But when Arie eventually gets around to asking Becca's mother for her blessing. She says, "Okay, here's what I can give a blessing to. I would honor whatever her choice is because I trust her and I love her." That sounds like a yes!
Arie's Unwelcome to Lauren B.'s Family
"The biggest race I ever competed in was the Indy 500 and nerves were at a 10, that'd be maximum, and I'm approaching that," Arie says after several moments of silence and an offstand-ish welcome from Lauren B.'s family in Virginia Beach, Virginia.
Lauren B.'s military father is not backing down when it comes to his daughter. He is, however, pretty impressed when he learns that Arie traveled to Iraq with other drivers to show their military appreciation. "I'm not as scary as everyone says I am," says Lauren B.'s father to Arie.
Overall, the hometown date goes well, I think? Her family doesn't say much so it's pretty hard to tell.
The Final Three
Arie tells each family that he's falling in love with their respective daughters. At least he spreads the love equally. But your actions that speak louder than words, and only three get roses.
Lauren's mom: "Are you saying the same things to these other people?" The answer would be yes.

— RealitySteve (@RealitySteve) February 20, 2018
Arie's not quite at the level of Ben Higgins telling both Jojo Fletcher and Lauren Bushnell (from his season) that he loved them, but these are some big promises to tell four different families. "I fell for all of them," explains Arie.
In a twist, Arie pulls Kendall aside right as he's about to start the rose ceremony. "Could you be engaged and be comfortable in that?" he asks Kendall. She doesn't commit to agreeing to engagement but she does put all of her feelings out there before they both re-enter the rose ceremony room.
You could cut the tension with a thorn. 🌹#TheBachelor pic.twitter.com/ILY80tOZ4i

— The Bachelor (@BachelorABC) February 20, 2018
Becca K. is granted the first rose of the night, followed by Lauren B., and lastly, Kendall.
Tia says a tearful goodbye. She was sure she was the front-runner. "What did I do wrong?" she asks Arie.
I have a feeling she's our next Bachelorette.
The Bachelor, Mondays, 8/7c, ABC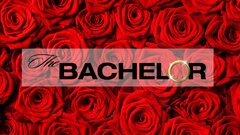 Powered by