'The Bachelor' Episode 5: Krystal Almost Strikes Out (RECAP)
[SPOILER ALERT: This recap features spoilers from the Season 22 fifth episode of The Bachelor.]
Finally, THIS is what we've been waiting to see. A Bachelor episode filled with normal dates, close to real life conversations, and justifiable yet juicy drama with Krystal. TBH, I still don't feel like I know who Arie is but at least the show is diving deeper into the women's backgrounds. Is the next Bachelorette in this group? I think so.
See one of the best tweets of the night:
I don't know anything about Arie other than the following: he drives cars, sells houses, and has brothers. #TheBachelor

— Bach Tweets (@BachBatch) January 30, 2018
Here's what happened this week:
One-on-One With Chelsea
We got off on the wrong foot, Chelsea. Your direct nature seemed unnecessarily competitive in the beginning but hey, you know exactly what you want. And Bachelor Nation's supports you.
"I'm excited for him to get to know Chelsea and not just the mom he knows me to be," she tells the camera behind-the-scenes.
On this date, the two of them head out on a yacht in Ft. Lauderdale and sail off into the sunset leaving the other ladies steaming with jealousy at the hotel. "I'm on a dream boat but I'm also with a dreamboat," gushes Chelsea.
Maquel is back (SURPRISE!) and acting feisty as she watches Chelsea and Arie kiss on a jet ski. She says, "I don't have any beef with Chelsea, but I wouldn't be upset if she didn't come home." Sorry, Maquel but she's walking away with a rose.
Meanwhile on the date, (you might need a tissue for this) Chelsea reveals she was in a relationship with an older man, who seemingly offered her the world, for seven years and he left when her son, Sammy, was just six-months-old for another woman who he's now married to with another child. Just a little emotional baggage.
"I feel like I've had the least that I've ever had but I have everything," she says when talking about her son.
Don't Strike Out
Bowling and beer. What a typical Arie date. The women—Ashley, Bekah M., Krystal, Maquel, Kendall, Marikh, Jenna, Lauren B., Seinne, Becca K., and Jacqueline—compete for an after-party with Arie by splitting up into two teams (The Pin Ups vs. The Spare Roses) for a bowling competition.
The Spare Roses win but Arie last minute changes his mind, probably because he really wanted to hang out with Bekah M. (Team Pin Ups) and avoid Krystal (Team Spare Roses).
Many of the woman, including Bekah M., Becca K., and Jenna have deeper conversations but Lauren B. seems to captivate him the most and earns the group date rose.
'Hurricane Krystal' is a Category Five
"All my stuff is gone and I'm not going on the date." YES. THANK YOU. BYEEEEE.
Krystal needed to stop with the "I'm not going" games.

This reminded me of the time when I told my mom I was running away from home and she helped me pack. #thebachelor

— Diggy Moreland (@diggymoreland) January 30, 2018
When she doesn't get the time she wants with Arie, Krystal attacks his personality by calling him disrespectful and a liar. It's OK though, Arie sets her straight after he goes up to her room where her bags are "packed."
Arie doesn't send Krystal home during their talk but he definitely makes it clear that she isn't going to be here for long if this attitude keeps up.
Former Bachelor contestant, Caila Quinn, applauds Arie's effort on Twitter:
Proud of Arie for standing his ground and not just telling Krystal what she wanted to hear… sometimes we just need a timeout #thebachelor

— Caila Quinn (@CailaQuinn) January 30, 2018
Krystal may be down, but she's not out. She walks right into the group date that she was officially uninvited to. I just… I need a break.
"Krystal, you said you weren't going to the party anymore yet here you are, so does that make you a liar?" Yes, Bekah M, tell her!
Gator Time With Arie
While in Florida. Tia and Arie go on the ultimate "country" date: alligators spotting, eat deep-fried corn on the cob, frog legs, and rock together on a wooden swing.
As they talk about home Tia says, "I can't see you racing" after getting to know him a bit better, which is her subtle way of telling him he's boring. Regardless, the girl is falling hard for Arie and after swerving around the "L word" for as long as possible, Tia finally tells Arie she's falling for him. "I honestly don't know the last time I was this happy," Tia says.
I'm calling it now, I see her being there until the end.
Tia is literally the best but I'm just afraid my heart will be torn apart like with Nick and Raven. Its gonna take me some time to believe I'm not being jerked around again #thebachelor

— Evan Bass (@ebassclinics) January 30, 2018
The thorny rose ceremony
Marikh calls it like it is and says to the group of woman that Krystal is being manipulating Arie. Umm, yes.
In another room, Krystal is going toe to toe with Tia and Jenna. Tension continues to run high and Krystal tries to take victim route. But 22-year-old Bekah M. ain't got time for that. She bluntly asks Krystal, "Why are you still here?"
By the end of the night, Ashley, Maquel and Marikh are sent home which means Krystal got a rose. Gasp!
But Marikh does get one final dig in: "I think Krystal is feeding him these lies but eventually everyone's truth comes out," she says as she exits.
On a side note: Could the drama of tonight's episode put Carly Waddell into labor?! TBD.
Carly's having fairly intense contractions tonight so if I/we stop live tweeting #thebachelor tonight you'll know it's time to purchase the live feed of the birth. 19.95 per minute and includes a complimentary ointment for only 14.99 extra.

— Evan Bass (@ebassclinics) January 30, 2018
The Bachelor, Mondays, 8/7c, ABC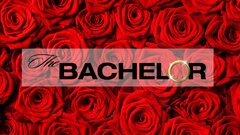 Powered by