'The Bachelor' Episode 4: 'I Would Drink Pee for Arie' (RECAP)
[SPOILER ALERT: This recap features spoilers from the Season 22 fourth episode of The Bachelor.]
Lake Tahoe, we go! The remaining 15 women headed to another gorgeous landscape, which always means more adventures with Bachelor Arie. This season has been, I'll just say it, hard to watch with Arie's lack-luster personality and his strange ideas for fun dates.
Sidenote: Former Bachelor star Olivia Caridi is on point with the live tweeting:
"You're going on a world-wide journey…that starts in Lake Tahoe." #TheBachelor pic.twitter.com/gZtsz6K8pX

— Olivia Caridi (@OliviaCaridi) January 23, 2018
Here's what happened this week:
Seinne and Arie 'Let Love Soar'
Prince Harry, I hope you're watching this show because if you have any single cousins you should set them up with Seinne…she wants a fairytale! Or Peter Kraus. (Don't we all, sigh.) Seinne and Peter would make a good couple. She's too smart and well-rounded for this show and not to mention gorgeous.
Anyway, back to Bachelor-land. Once Arie and Seinne land from their parasailing date, she's stuck asking all the questions. Not surprisingly, Arie asks little about her life but claims he's learned so much more about her. Maybe it's because you lock lips more than converse, Arie?
WHY IS SIENNE ASKING ALL OF THE QUESTIONS WHY IS SHE CARRYING THE CONVERSATION girl walk out of this stale ass date #TheBachelor pic.twitter.com/rniXxDwu8w

— Olivia Caridi (@OliviaCaridi) January 23, 2018

"Seinne's going home tonight and that makes me really happy." No Krystal, no she's not.
Another Horrible Group Date
12 of the woman join Arie to test out their survival skills. The first task? Peeing in a bottle. Survivalist Mykel Hawke starts going around acting like Oprah saying the phrase, "You get a bottle and you get a bottle!"
Then, Marikh hit the audience with the most ridiculous line of the night: "Gandhi used to drink his own pee and I think he thought it was nutritious. But I'm not Gandhi."
But wait, there's Jenna, OHHHH Jenna.
"I would drink my pee for Arie." – Jenna#TheBachelor pic.twitter.com/IfefYlhRFn

— The Bachelor (@BachelorABC) January 23, 2018
Umm, excuse me?
On a positive note, Kendall is beyond thrilled to eat worms as part of one of the tasks and still gets to kiss Arie. But much to Krystal's dismay, Tia deservingly gets the group date rose.
Krystal Is The New Bachelor Villain
Krystal has to got to go, but like Corinne she provides most of the entertainment in an extremely dull season. For a fitness and positive vibes kind of person, she's sure carrying around a lot of negativity and passing a lot of judgment.
Throughout the group date, Krystal goes on about the other woman fighting for Arie's attention as if she doesn't understand it's a group date—as in multiple people are on the date. "Part of me just looks around and sees the desperation," she says.
Krystal gets particularly heated when talking about age. She calls herself older and more mature, which sets her apart from the likes of Bekah M. She says, "Arie's looking for a woman, not a girl." Older? Yes. Mature? No.
One of the best parts of the episode? When Chelsea (the season's original villain) mocks Krystal's voice behind the scenes.
"I'm so above this and beyond this," says Krystal. Then leave, girl.
Bekah M. Is So Damn Young
Bachelor fans quickly noticed when ABC released information about this season's contestants, Bekah M. was the only woman without an age listed. Well, leave it to truly dedicated fans to find out that she's 22. Casually, 14 years junior to 36-year-old Arie.
The other women weigh in and are not happy about competing with essentially a recent college grad. "What if I waited this long to tell him I'm a mother?" asks Chelsea. Good point.
Bekah reveals the news to a shocked Arie at the end of their one-on-one date.
"Wait do you know how old I am?! I'm 22." OMG.
It's a Catch-22. #TheBachelor pic.twitter.com/C2YRL5cLSj

— The Bachelor (@BachelorABC) January 23, 2018
Behind the scenes, Arie appears much more stressed than he did to Bekah M.'s face. "22 years old. So damn young. I'm just seeing all these problems that could come up," he says, clearly stressed. Is a 22-year-old ready to get serious and contemplate marriage?
Arie is clearly smitten with Bekah M. and that's clouding his judgement. "I'm not here for a 22-year-old girlfriend. I'm here to find a wife," he says in his confessional but his emotions get the best him, yet again. Bekah M. goes back to the house with a rose but the relationship seems unstable from here.
Saying Goodbye
Arie decides to forgo the cocktail party before the rose ceremony. But then Krystal pulls him away just as he's supposed to begin giving out roses. The move is bold, strange, and is setting her up for a disastrous time in the house with the other women.
Arie sends Brittany T. (his first kiss) and Caroline home.
And beforehand, Maquel sadly had to leave after learning her grandfather passed away. But we'll probably see her again.
The Bachelor, Mondays, 8/7c, ABC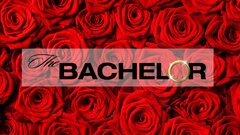 Powered by