'Vanity Fair Confidential' Premiere: Rolling Stone's 'A Rape on Campus' Faces Backlash (VIDEO)
Investigation Discovery's Vanity Fair Confidential is back for a fourth season on Monday, and the premiere couldn't be more timely in the midst of the current Time's Up and #MeToo movements.
This first episode will take a look at University of Virginia graduate Liz Seccuro, and her decades-long search for justice following a college sexual assault. It will also dive into Rolling Stone's "A Rape On Campus," and the national outrage that erupted following the now-retracted story's 2014 publication.
This moving profile will not only examine how these stories intersect, but it will also feature interviews with Seccuro herself. It then takes a closer look at the investigation into the publication following its problematic profiling of the university.
Catch an exclusive sneak peek of the episode below:
Tune in tonight for the full story. And in the mean time, read on for a synopsis of the full episode:
"When Liz Seccuro asks her husband to check the mailbox as they are leaving for a family vacation, she has no idea it will contain a letter from a man who sexually assaulted her in college. Now, she must find a way to bring her attacker to justice. But as the investigation unfolds, Securro learns devastating details about that night which threaten to throw her entire case into question. Then, 30 years later, another student at the same university speaks out about a vicious encounter with striking similarities. When the story makes national news, investigators uncover a truth no one saw coming."
Vanity Fair Confidential, Season 4 Premiere, Monday, Feb. 5, 9/8c, Investigation Discovery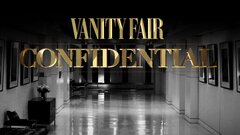 Powered by