'Mom' Hits 100, 'Good Place' Ends and 'A.P. Bio' Begins, TCM Launches 31 Days of Oscar
A selective critical checklist of notable Thursday TV:
Mom (9/8c, CBS): Series milestone alert: So many hard knocks amid the hilarity over 100 episodes of Mom, one of network TV's more memorably gritty sitcoms, and in this milestone episode, there's yet another death in the family—but no grieving, because it's Christy's (Anna Faris) car that meets its maker. And she's furious when Bonnie (Oscar nominee Allison Janney) won't let beau Adam (William Fichtner) loan her the money for a new one. Matt Jones (currently starring in the new Pop sitcom Let's Get Physical) returns as Christy's ex, and Steven Weber guests as her current love interest, who's also Adam's brother. Surely someone will be able to give Christy a lift.
The Good Place (8:30/7:30c, NBC): Season finale alert: The brilliant and always surprising second season of this fantastical comedy comes to a close with "bad place" escapees Michael (Ted Danson) and Janet (D'Arcy Carden) joining Team Cockroach to plead their case before almighty judge Maya Rudolph, who holds the keys to whatever the promised land might entail. We're told Eleanor (Kristen Bell) will attempt to take the high road, and we hope it's not paved with too many good intentions, because we all know where that leads.
A.P. Bio (9:30/8:30c, NBC): Subversive comedy is nothing new to It's Always Sunny in Philadelphia's Glenn Howerton, and his new gig is a master class in snark, executive produced by Seth Meyers. He plays disgraced Harvard philosophy scholar Jack Griffin, who's none too happy to be killing time in unholy Toledo, Ohio, where he's overseeing, but hardly teaching, a class of nerdy Advanced Placement Biology students. With a no-learning, no-note-taking mantra—"If you keep your mouth shut, you get an A-plus"—Jack is the new bane of meek principal Patton Oswalt's existence. Will life lessons ultimately be gleaned in this no-class classroom? Don't count on it.
31 Days of Oscar (Turner Classic Movies, starts at 6 am/5c): TCM's annual month-long programming extravaganza, continuing through March 3 on the eve of the Oscars (March 4 on ABC), exclusively showcases movies that were either nominated for or won Oscars. Each day and night is devoted to a specific category, and the prime-time movies are all winners in that field. First up: Best Song nominees and winners. The prime-time champs include the Astaire-Rogers classic Swing Time at 8/7c ("The Way You Look Tonight"), followed by Judy Garland in The Harvey Girls at 10/9c ("On the Atchison, Topeka and the Santa Fe"), and overnight, three movies with Oscar-winning title songs: Love Is a Many-Splendored Thing (midnight/11c), Days of Wine and Roses (2 am/1c) and Born Free (4:15 am/3:15c).
Inside Thursday TV: Comic actor Rowan Atkinson gets his sleuth on as Georges Simenon's fabled French detective Jules Maigret in Maigret, streaming on Britbox. … Great guests on CBS's The Big Bang Theory (8/7c): Christine Baranski returns as Leonard's (Johnny Galecki) chilly mother, Beverly, when he seeks feedback on his novel. Wil Wheaton, as himself and also the nemesis of Sheldon (Jim Parsons), is back as well, reveling in his new role as Professor Proton when Sheldon begs to appear on the science show. … Dr. Bailey (Chandra Wilson), who these days is very much the heart and soul of ABC's Grey's Anatomy (8/7c), collapses from stress, and at the thought of soulmate Ben (Jason George) getting his own firefighter spinoff next month. … Over on ABC's Scandal (9/8c), Olivia (Kerry Washington, directing her first episode) is in for her own rude surprise: an intervention engineered by her nearest and dearest. Hope they called in a script doctor while they were at it. … Bravo's Top Chef (10/9c) acknowledges Super Bowl Fever with a tailgate-party challenge involving the preparation of pre-game food for the Denver Broncos. … If the upcoming Winter Olympics aren't eclectic enough for you, BBC America takes us to a 16-week darts competition in Dublin, Ireland, with the premiere of Thursday Night Darts: Premier League 2018 (10/9c). Live coverage streams earlier in the day at 2 pm/1c on BBCAmerica.com.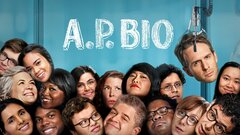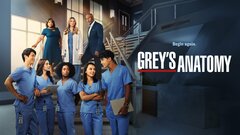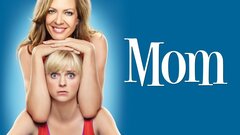 Mom
where to stream