Conan O'Brien Returning to Network TV to Host 'NFL Honors' on CBS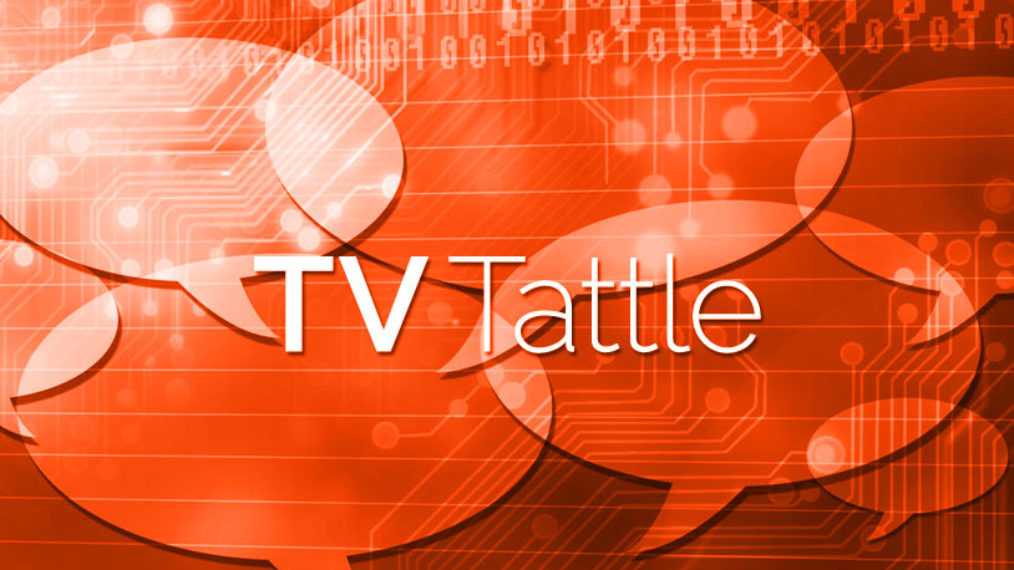 The former NBC star will succeed Seth Meyers, who hosted last year on NBC, in helming the NFL's fifth-annual primetime Super Bowl Eve awards show on Saturday, Feb. 6. Alec Baldwin hosted the first three NFL Honors awards shows on CBS, NBC and Fox. PLUS: See outtakes from Conan's student driver viral video.
The Spanish-language news program Al Rojo Vivo landed an interview with the Miss Universe host and Ariadna Gutiérrez, in which they both recall Harvey's Dec. 20 flub.
"This is something we looked at last year, a big live stage performance around the Nativity, something that is near and dear to my and Roma's hearts," says Burnett. "A lot of contemporary music fits the Nativity, but also traditional music."
A Caribbean Islands-set reality show will pair couples based on a brief first impression.
She'll play Marjorie Houseman, Dr. Houseman's wife and mother of Baby.
Former Mary Kay saleswoman Tana Goertz explains how The Donald's campaign uses The Apprentice as part of its campaign strategy.
McKenzie's O.C. character, Ryan Atwood, is from Chino, a city that was frowned upon on the Fox drama. But one of the Powerball winners is actually from Chino Hills, one of the most affluent cities in America.
Parks and Recreation co-creator Mike Schur — who considers Danson the greatest TV actor ever — has been reading self-help books and books about religion and spirituality in preparation for his NBC comedy. "The way I pitched it was, I said it's about what it means to be a good person," he says. "When we say, 'He is a good person or she is a bad person,' what does that even really mean?"
"We went to some of the greatest truck stops in America" Jenner joked about her E! reality show, which will tackle more trans community issues in its second season. PLUS: Watch the Season 2 trailer, and Jenner responds to Ricky Gervais and his Golden Globes joke.
A CNBC exec says: "Lebron will be on the show. He's going to give us access and time. He's given us access to a lot of people."
The 2004 true-crime docuseries about an author accused of murder was "Serial before it was cool."
One for Jackie Chiles, the other featuring the four parents in Florida.
Of Bowie's 1983 MTV interview calling out the music network for downplaying black artists, Wesley Morris writes: "As a self-concocted alien, he was drawn to other people's otherness. Yet no matter how otherworldly and genderless he made himself, Mr. Bowie was aware that he was a white man. For MTV, he leveraged it. As a performer, he dramatized it."
Kevin McKidd confirms Cristina was there, but not Sandra Oh.
Munn's mom had referred to Colbert as "Colberto" in a text exchange that the actress posted on Instagram earlier this week. PLUS: Munn reunites with Jon Stewart backstage at Colbert.
The Conan sidekick and the Angel From Hell star played Mike and Carol Brady in the '90s stage show that was created by Transparent's Jill Soloway. A newly uploaded video shows 26 minutes from a 1991 performance.
Friday's episode of Say Yes to the Dress: Atlanta will feature Precious Davis "sharing our trans love."
The thief allegedly stole the $500 bench in front of Harris' Harlem apartment after the actor tweeted he was in the Bahamas.
The five kids, ranging in age from 1 to 13, have never done a sitcom before.
Raphael Bob-Waksberg says Season 3, which will premiere this summer, finds Bojack "grappling" with "what he is going to be remembered for and what he's going to be known for."
Beth Dubber says her job is to capture not only the production but "those quiet moments on set when the actor is looking over his or her script in an amazing spill light or those classic candid moments when a director is speaking with actors going over a scene."
Power Rangers Samurai alum Ricardo Medina Jr. was originally arrested last year for allegedly stabbing his roommate with a sword.
She'll guest as the media consultant to Cuban presidential candidate Carlos Ibanez.
One of the puppies is named Carolina — after the potential Super Bowl team?
He played Severus Snape in a 2013 episode.
The smartly crass, rich-skewering comedy, based on the web series of the same name, is the first sitcom of the "affluenza" era. PLUS: How Idiotsitter made the transition to TV, and Idiotsitter's biggest problem is that it lies in the shadow of Broad City.
"What Colony is," says Alison Herman, "turns out to be simple enough: a tense and well-executed sci-fi drama with shades of espionage thriller and even, thanks to Will's new job and the wisecracking partner who comes with it, police procedural. What might be more noteworthy is what Colony isn't: namely, a play for prestige in the vein of Mr. Robot, a far more visually and thematically ambitious show that just netted USA its first-ever Golden Globe." PLUS: Colony appears far more interested in its people than its über plot, it features a quality missing from many dystopian dramas: sadness, the chief pleasures is the way it slowly unveils its world without exposition, eventually the series begins to feel flat, Colony finds it groove in Episode 4, and Carlton Cuse felt the alien-invasion part of alien invasion shows had been done to death.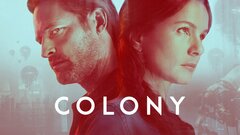 Colony
where to stream
Powered by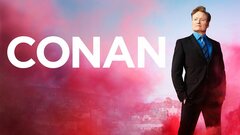 Conan
where to stream
Powered by