'I Am Cait's Jenner Will Tackle More Trans Community Issues in Season 2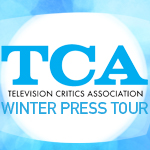 I Am Cait is happy at last.
"I have never [sought] fame, the only thing I have struggled finding is inner peace," says Caitlyn Jenner. "And I have found that."
Speaking to members of the Television Critics Association in Pasadena today, Jenner and her cast mates from the E! docuseries opened up about their experiences in front of the cameras last year and what we can expect from its second season. "I really felt like we opened up this conversation, that it's OK to talk about trans issues,"says Jenner, adding that "every day since I came out, someone has come up to me" to share their own story. "That was by far the most important thing we did in Season 1."
For Season 2, Jenner and her trans squad—Candis Cayne, Jennifer Finney Boylan, Chandi Moore, Kate Bornstein, Zackary Drucker and newbie Ella Giselle, an 18-year-old taken under their wings—embark on a cross-country road trip, which sees the ladies confronting Jenner for about her Republican leanings, meeting fellow members of the LGBT community and taking in some unexpected sights. "We went to some of the greatest truck stops in America" laughed Jenner. But mostly, agreed Jenner and executive producer Andrea Metz, it will be about pulling the curtain further back on the issues faced by the trans community, whether it's suicide, hate crimes, bias within the travel industry or abuses in foreign countries. "There are so many issues in this community that we need to talk about in the future," Jenner continued, adding that her hope is to take the show to an international stage. "This is not an issue that has borders, this is an issue that is global."
RELATED: Watch a Video Promo of I Am Cait's Second Season
Jenner also cheekily spilled her secret to staying slim ("eat your Wheaties"), revealed that she recently filmed scenes with daughter Kendall for a future episode of Keeping Up with the Kardashians, and shared that she just got a passport with her new name and correct gender marked on it. When asked what she thought of Ricky Gervais' jokes about her at last week's Golden Globes, Jenner joked that she plans to "call the Golden Gobes to see if they need a new host for next year."
But even with a heavy dose of humor during the panel, Jenner and company continued to come back to the importance of the show as a tool for change. "Visibility brings acceptance," pointed out Boylan, while Moore called on LGBT allies to "step up" when they see trans people being mistreated. And what about those people within the trans community who take issue with what they consider the wealthy, conservative Jenner's failings as a role model? "There is criticism out there," she said of the haters. "I am not a spokesman for this community. I am not. Everyone in the media put me in that position, but I am only a spokesman for me and my story. I have so much [still] to learn."
I Am Cait begins its second season Sunday March 6, 9/8c on E!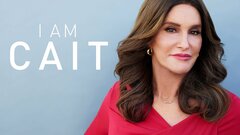 Powered by