'Citizen Rose': 5 Things to Expect From Rose McGowan's New E! Docuseries
With Citizen Rose, her new E! docu-series, activist and artist Rose McGowan is ready to change the world. The five-part series premieres Tuesday, Jan. 30, and takes viewers behind the scenes as McGowan "readies her memoir/manifesto, Brave, for release" and goes "up against the Hollywood machine" and the man who assaulted her, movie producer Harvey Weinstein.
The series depicts a brave, vulnerable, angry, sad and very real version of McGowan. Here are 5 things you can expect from the groundbreaking, 2-hour premiere:
1. Her Childhood
McGowan openly talks about her early years in a religious cult called Children of God, and how complicated her relationship still is with her family—especially how she feels about her father, who has passed away. McGowan invites the cameras to Thanksgiving, and they capture a tearful conversation with her mother and a visit to her father's grave.
2. Harvey Weinstein
The disgraced producer's name and face will be obscured throughout the entire series. She only refers to him as "the monster." Even in older news clips and headlines, his name is distorted and a black bar runs across his eyes. McGowan repeatedly asserts Weinstein sexually assaulted her, derailed her Hollywood career, and sent spies after her, so he doesn't "deserve" a name, and that he's "beneath humanity."
See Also
The fallout from the Harvey Weinstein sexual assault allegations continues.
3. Her Arrest
McGowan chronicles her arrest in Virginia, taking the cameras along for the ride when she turns herself in. The old warrant claims there were traces of narcotics found in her bag after she departed a United flight, which she calls a bunch of "horses**t." She was released on bail the same day.
4. Wearing Black
The former Charmed star sits down in front of the camera, confessional style, and reveals her issues with the women wearing black to the Golden Globe awards. McGowan's biggest problem seems to be with Meryl Streep and other industry professionals, whom she calls complicit because they allegedly stayed silent for decades and looked the other way.
5. Her Book
Brave comes out on January 30, the same day as Citizen Rose debuts. The autobiography exposes how Hollywood exploited and manipulated her image, and it graphically details Weinstein's alleged sexual assault. McGowan also reveals how Weinstein's team reportedly tried to steal and destroy her first 100+ pages.
Citizen Rose, Series Premiere, Tuesday, Jan. 30, 8/7c, E!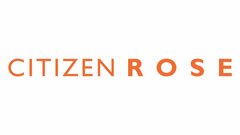 Powered by