Rose McGowan to Star in and Produce New Docu-Series on E!
"You are formally invited into my mind and world," says activist/artist/silence breaker Rose McGowan. News broke on Tuesday that the former Charmed star, who has been a prominent force in the social justice movement to end sexual misconduct, inked a new deal with E! to star in and produce her own documentary series called Citizen Rose.
The series will premiere with a two-hour documentary in late January 2018 and then be followed up by four episodes which are set to start airing in Spring 2018.
The series will "follow McGowan as she readies her memoir/manifesto the book, Brave, for release. Citizen Rose is McGowan's world: the art, the #ROSEARMY, her special punk brand of activism and the music she makes to heal. By going up against the Hollywood machine, McGowan has shown true courage in the face of adversity and this documentary will take you behind-the-scenes of her tumultuous and fascinating life. She will process, in almost real-time, the massive social change she has helped usher in as well as fight back against those who have hurt so many, including her," NBC/E! said in press release.
McGowan added, "I am thrilled to partner with E! to amplify my message of bravery, art, joy and survival. As I ready my book, Brave, I realized I wanted to show how we can heal through art even when being hounded by evil."
The 44-year-old actress was one of the first women to come forward and accuse Hollywood producer Harvey Weinstein of sexual harassment and assault. She claimed he raped her which Weinstein's attorneys have denied.
She also was a dominant voice in the #MeToo movement and was named in TIME magazine's 2017 Person of the Year.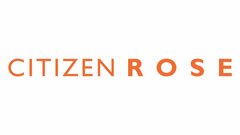 Powered by